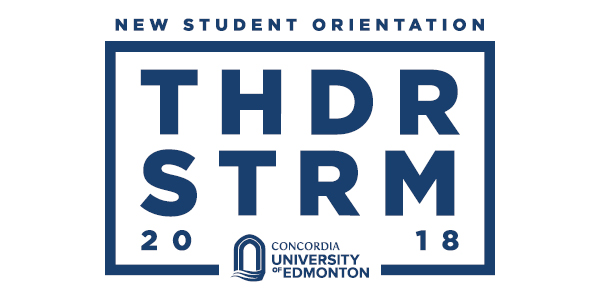 New Student Orientation: 

Tuesday, September 4, 9:00am – 2:00pm
Start your year off right!
Concordia University of Edmonton (CUE) encourages all new students to attend Fall Orientation. It's a great opportunity to ask questions and familiarize yourself with the campus community. The day will be spent meeting CUE faculty and staff while getting to know fellow students. We want to provide you with all the starting points you need to be successful at CUE.
If you plan to attend come to meet us in the Tegler Student Centre and please register here.
For more information about Fall Orientation please contact Student Life and Learning: studentlife@concordia.ab.ca
International Student Orientation: Tuesday, September 4, 2:15pm – 3:15pm
There is no need to sign up separately for the International Student Orientation! However, if you are new to Canada, this extra session will help you thrive on campus and in the broader community by providing useful information about life in Edmonton.
For more information about this session or international student related questions please contact the International Office: international@concordia.ab.ca
We hope to see you all there!
To Current Students
Want to warmly welcome new CUE students and volunteer to be an Orientation Leader?
Please sign up here!