Residence Life provides a variety of services to maintain a safe, enjoyable, and student-focused space in residence. Please let us know how we can improve your stay!
Mailing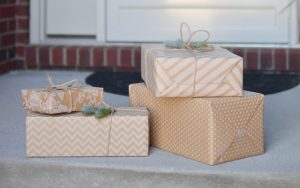 Are you looking to have an Amazon package delivered? A care package from home? No problem! All residents are provided with a mailbox key upon move-in, and our Plant Operations department provides timely mail delivery Monday-Friday during business hours. Mailboxes are located in Alumni Hall right next to the CSA office.
Caretaking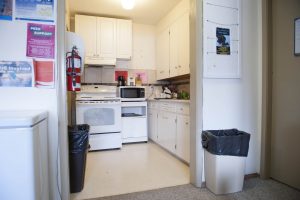 Never worry about stocking up on toilet paper or dish soap! Our Caretaking Services team cleans up bathrooms, provides community essentials, and handles garbage disposal. Say hi to your caretaker- they're an integral part of our community!
Facilities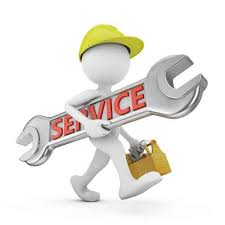 Our maintenance team works hard to keep the facilities in good quality so that you can focus on being a student. A burnt-out light shouldn't keep you from studying and we take our commitment to quick and thorough fixes of maintenance seriously. Facilities Requests are addressed Monday-Friday during business hours. If you are experiencing a facilities emergency or safety issue, please contact the Housing Staff on-call or Campus Security.
Campus Security
Our 24/7/365 Campus Security guards are provided by the Canadian Corps of Commissionaires and managed by our Security Services department. This team of trained professionals complete routine rounds of campus and are available in residence by calling 780-479-8761.
Laundry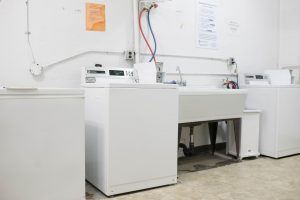 Coinamatic is our laundry service provider in residence. Available 24/7, washing and drying machines are available in every residence building. Our machines are free running which means you won't need to remember coins or a laundry card!
Holiday Break Stay Program
Residents who are returning to residence in the Winter semester may apply to remain in residence over the holiday break and will be reviewed by Student Housing on a case-by-case basis. Unfortunately, Fall-Only students are not eligible for the Winter break program and must move-out by the time indicated in the Residence Contract.
Access Control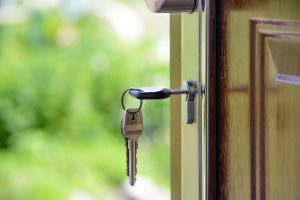 All residents are provided with keys to their building, bedroom, and mailbox upon moving into residence. Are you locked out? Please call the Housing Staff on-call or Campus Security and they will let you in! If you have lost your keys, please let the Housing Office know right away.