Given the COVID-19 outbreak and the measures taken to ensure the safety of both staff and students, CUE's Counselling Services have moved online.
Make an appointment with Caroline Bélanger
Caroline Bélanger is a Masters of Counselling student from City University of Seattle – Edmonton Campus offering individual counselling to all CUE students. Her office is located in room HA113-D, Student Success Centre.
As the Student Life Counsellor, Caroline's goal is to help everyone stay healthy and safe and for her clients to continue to receive uninterrupted psychological support, as much as possible. Concordia University of Edmonton uses a secure telehealth solution called Doxy.me, which is an online platform for health services appointments.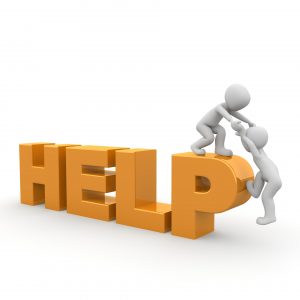 Online Counselling
If you are interested in continuing counselling online, please book an appointment on the booking calendar email and I will send you an invitation to Doxy.me for the day and time your appointment.
Important information to consider for online counselling:
It is important to be in a quiet, private space that is free of distractions (including cell phone or other devices) during the session.
You need to use a webcam or smartphone during the session.
It is important to use a secure internet connection rather than public/free Wi-Fi.
If online is not an option for you, please do not hesitate to let me know at caroline.belanger@concordia.ab.ca.
Keep safe and healthy!
If you are in crisis, please consider the following options:
In case of an emergency, call 911
Not sure who to contact? Call the Canadian Mental Health Association (CMHA), at 211.
Edmonton Distress Line: 780-482-4357
Crisis Text Line: 686868
Kids Help Phone: 1-800-668-6868
Mental Health Help Line: Toll-free 1 (877) 303-2642
Peer Support Program
In response to the COVID-19 outbreak the Peer Support program has been temporarily suspended.
Other Options
Low cost web-based counselling is now available through your student benefits myWellness student plan. Connect to a counsellor in Edmonton area on your phone. Weekends and evenings hours available.
Concordia Online Video Counselling Fact Sheet
Additional information, education, and resources are available online through your student benefits – myWellness student plan.