Enhancing Ethical Reasoning and Critical Decision Making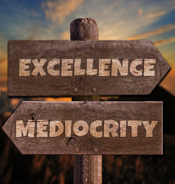 In today's complex and ever-changing world, effective ethical decision making is critical to the reputation and long-term success of any organization.
How do you get through the moment of critical choice?
Many organizations are overwhelmed by the far-reaching complexity of emerging issues and ethical pressures. Through the delivery of effective ethics training, Concordia University of Edmonton (CUE) can assist organizations to bring clarity to multi-faceted issues in order to implement ethical practices and create effective solutions.
Bridging the gap
The Enhancing Ethical Reasoning and Critical Decision Making workshop has been designed to bridge the gap that exists in current ethics training by using an applied ethics, hands-on approach. Using lecture, group discussion and customized case studies, you will be provided with the tools to make better decisions when faced with ethical dilemmas. By the end of the workshop, you will immediately be able to apply what you have learned to solve issues in your workplace.
Topics of discussion include:
In it to win may lead to big loss
Ethical leadership
All is not relative
Conflict of interest
Gender
Technology
Privacy and intellectual property
Outcomes
When you have completed this course, you will:
Understand the importance of the six stages of moral and ethical development.
Understand how better moral and ethical decisions effect their organizations.
Understand how colleagues approach ethical decision making resulting in better conflict resolution outcomes.
Who is this course for?
This workshop can be customized to fit your training needs and objectives.
This course if designed for any not-for-profit organizations, government agencies, human services organizations, and businesses, including Boards and Commissions encountering emerging conflicts and ethical pressures.
Course fee
$250 +GST per participant
10 participants minimum
Includes all training material, refreshments, and certificate of completion
Course code: X-PSD 01
Course Schedule
Offered in a 1/2 day format with flexible start times
One day workshop from

9:00am to 2:00pm, OR
11:00am to 4:00pm, OR
4:30pm to 7:30pm.

Day of offering scheduled as per demand.
Questions? Email us at extension@concordia.ab.ca
To request a customized training schedule, contact
Dr. Xinxin Fang
Director, Office of Extension & Culture
extension@concordia.ab.ca
Tel: +1 780.378.8437