We're Here For You
The IKRC works collaboratively with all departments of CUE to ensure Indigenous students feel supported in their academic programs. Services that students may access include:
Cultural Support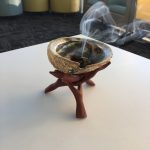 Indigenous students may or may not require cultural and spiritual support during their academic journeys. Balance is important for Indigenous students and CUE does their best to ensure that this support is available when you need it. Students may access smudging medicines, ceremonies, Elder support, traditional teachings, protocol and sharing circles. Students can utilize the medicines and smudge at any time in the IKRC.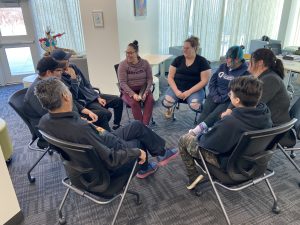 Elder Support
Elder Francis Whiskeyjack is available for one-on-one student bookings on Wednesday and Friday afternoons.
Contact elder@concordia.ab.ca for availability.
Advising and Advocacy at the IKRC
If you are a current CUE student seeking direction, advice or support with challenges in either your program or personal life please come and visit the IKRC. We are here to listen and help connect you with other CUE or community supports that can best assist you.
Visit Danielle during her office hours in room AW124 or book an appointment by email (danielle.powder@concordia.ab.ca) or by phone (780-479-9394).
Referrals and Resources
The IKRC works collaboratively with other departments of the university to ensure that CUE is supporting Indigenous students to ensure success. Students can receive internal referrals from the IKRC to services such as counselling, tutoring, career services, learning accommodation services, studying abroad, academic advising, research grants and more.
For those students who require services unavailable at CUE, the IKRC works with local organizations and service providers to support students (i.e. housing, furniture, computer training, psychological services, family support programs, off campus cultural programs and more).
Access this list of resources for Indigenous students.
Volunteer Opportunities
Contributing to your community is important for personal growth and building a sense of belonging. The IKRC organizes a variety of cultural and community events throughout the academic year including:
Orange Shirt Day (September)
Annual Round Dance (October)
Métis Week (November)
Annual Christmas Potluck (December)
CUE Pride Day (March)
Sustainability Day (March)
Campaign for Awareness: Missing and Murdered Indigenous Women and Girls (March)
If you are interested in volunteering, please reach out to indigenous@concordia.ab.ca with your inquiry. You will be placed on an email list for volunteers and notified when requests are made.
You can record hours volunteered with the IKRC by downloading and scanning our QR code in your CUEInvolved App. For frequent volunteers, you may reach out to the IKRC for a reference letter for awards, scholarships, internships and graduate studies applications.
Sponsorship, Scholarship and Bursary Support
Whether you are entering your first year of university or graduating with a degree, we realize financial matters are important to you. The IKRC collaborates with the Financial Aid and Student Awards and Student Accounts offices to bring you the most up-to-date information about Indigenous funding opportunities both internally and externally.
Book a meeting with Danielle (danielle.powder@concordia.ab.ca) for support with managing band sponsorships/funding, preparing funding applications, acquiring letters of support and scanning relevant documents.
Begin your exploration here.
Peer Support and Gatherings
The IKRC is a place where Indigenous students can gather and be with one another. We are an inclusive space that welcomes diversity in Indigenous student experiences and supports one another. Join us and be a part of a community that understands and cares.
The IKRC hosts a variety of programs throughout the academic year, including a monthly soup and bannock, Indigenous student welcome (fall and winter), beading/crafting, weekly sharing circles, homework help nights and more.
Join the IKRC's group on Facebook.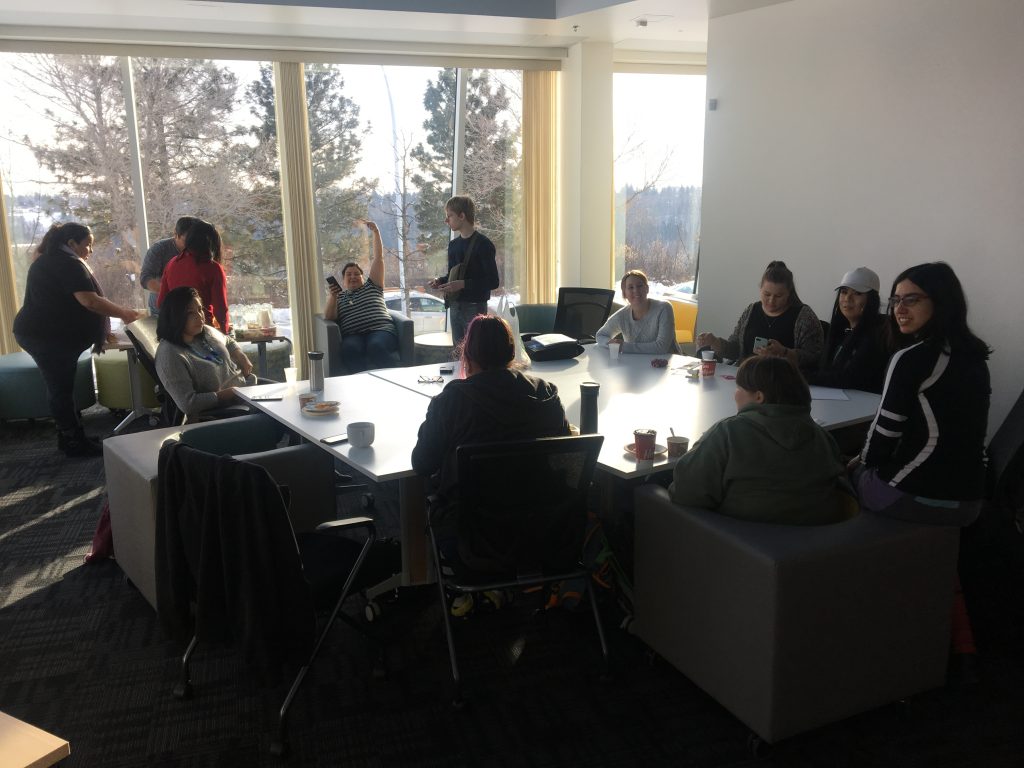 Contact
Questions? Contact Danielle at Danielle.Powder@concordia.ab.ca for more information.