Be a CUE

Student for a Day

!

There's no better way to experience a day in the life of a Concordia University of Edmonton (CUE) undergraduate student, than to be one! You'll experience the campus, sit in on lectures, and get your questions answered by an expert in CUE student life: a real student!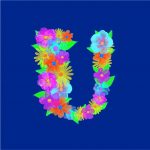 Individual Student for a Day Visits
We will pair you up with one of our amazing Student Ambassadors. You will attend their class(es), enjoy lunch in our cafeteria, and tour campus. We can also schedule you with any of our staff experts in admissions, housing, or student support.*
*Runs October to December 9 and January 30 to April 6 – Student for a Day visits require one full week's notice. Dates may vary, depending on ambassador availability. Appointments with other departments are dependent on availability.
---
Campus Day at CUE
Experience CUE in a group setting open to all high school students. You will attend sample interactive class(es) from each of our faculties – Arts, Science, and Management. There will be snacks and information about funding, student support, and After Degree options. The best part is each participant will receive a free CUE sweatshirt!**
**Must attend to receive a sweatshirt
Date: November 16, 2023
Time: 8:30 a.m. to 12:30 p.m.
Register early! Limited to the first 100 students.
---
After Booking Your Visit
After booking your Student for Day visit you will receive communications and reminders with full details on what to expect through email; use an email that you'll remember to check!
Need to cancel or change your date? Call us 780.479.8481 ext. 5901 or email us recruitment@concordia.ab.ca.
My student for a day experience was outstanding! I was greeted right when I entered the school and felt comfortable discussing all my questions and concerns with my ambassador. I got a true feel about what this university was all about and this influenced my decision to apply and attend.

Maria, Camrose Composite High School
Can't Make it to Campus? Get to Know Us Virtually!
If you would prefer to visit us virtually, there are many ways to connect with us online – find the option below that suits you best!