Indigenous Student-led Club
---
The CUE Indigenous Fellowship (CIF) is a student-led club hosted through the Concordia Student Association (CSA). The CIF consists of both Indigenous and non-Indigenous members who come together to plan and facilitate cultural and recreational activities during the academic year. The CIF is grounded in Indigenous methodologies, worldviews and protocols.
Collaborating with the IKRC
---
The CIF is a collaborator with the IKRC on large scale events such as Orange Shirt Day and Awareness for MMIWG. They also plan fun activities like our annual Christmas Potluck, Paint Nights and Beading.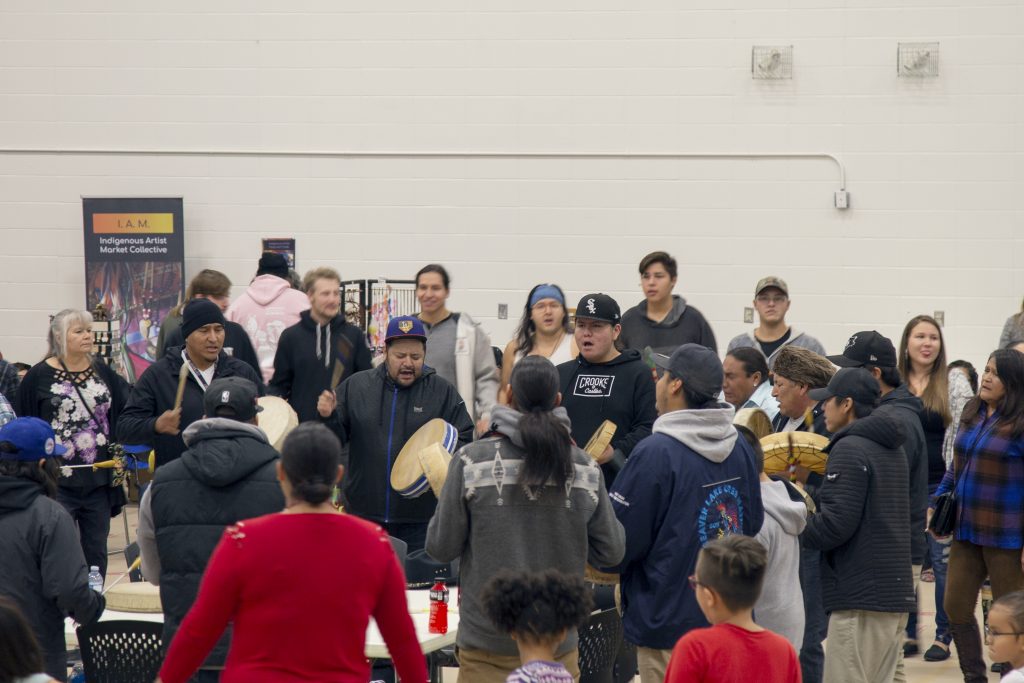 Become a Member
---
If you are current student who is interested in becoming a member of the CIF, please email cif@student.concordia.ab.ca