Mihalcheon School of Management
Career opportunities abound when you study business and management!
In today's economy, you want to graduate with a great combination of skills, experience, and contacts that will help set you on a path to success in your career.
That's exactly what the Mihalcheon School of Management provides you with! Your Bachelor of Management degree can be customized to your interests and competencies. You select your emphases from a range of career paths from accounting and data management to human resource management and leadership.
Through this innovative and flexible undergraduate degree program, you will:
develop key business, leadership, communication, and professional skills
gain a deep understanding of various issues ranging from ethics to leadership,
learn from and connect with instructors with business, government and industry experience
learn soft skills such as negotiation, team building, team management and people/life skills.
As you progress through your degree, you will have the opportunity to put your skills to the test with our unique internship program. It's a great way to experience a career in which you're interested, test your knowledge, and create valuable contacts for your future.
Interested in taking it global?
With China being the second-largest market-oriented economy in the world, you can gain an important advantage for your career if you choose our dual international undergraduate degree! You start your Bachelor of Management at Concordia University of Edmonton, and then travel to Beijing, China to Beijing Foreign Studies University (BFSU) for years 2 and 3 of your degree.
After studying at this renowned Chinese partner university, you return to Concordia University of Edmonton to complete the final year. You will graduate with two degrees! Your Bachelor of Management from Concordia University of Edmonton, and your Bachelor of Management from BFSU.
Torn between Science and Management?
You don't have to be. You can do both! Take your Bachelor of Science (Chemistry) AND your Bachelor of Management degrees with our dual degrees program. You could get both in a 5-year timespan! This is a great way to open up your career options, and a significant advantage for career advancement.
Information Systems Security is an important and rapidly growing sector. Be a part of it!
Who hasn't heard a story about cybersecurity and breaches in the last few years? There is a constant global demand for professionals in the field of information systems security and assurance.
Our graduate programs position you for fascinating careers with leading global organizations in areas such as security policy, risk management, disaster recovery management, and more.
You learn from experienced, knowledgeable instructors, perform intriguing and challenging research, and participate in high profile conferences.
Intrigued?
Send us an email at management@concordia.ab.ca
Memberships and Accreditations

Concordia University of Edmonton is a member of AACSB International—The Association to Advance Collegiate Schools of Business.

Concordia University of Edmonton is accredited with the Chartered Professional Accountants of Alberta.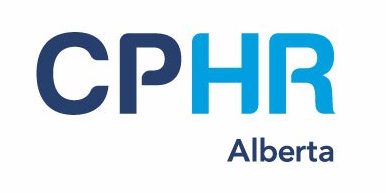 Concordia University of Edmonton is accredited with the Chartered Professionals in Human Resources of Alberta.