Tim Loreman, PhD, President and Vice-Chancellor
Dr. Tim Loreman is Concordia University of Edmonton's 8th president as of January 1st, 2017. Dr. Loreman was previously the Vice-President Academic and Provost at Concordia University of Edmonton. He is also a professor in the Faculty of Education and was previously a classroom teacher. His active research interests include inclusive education and pedagogy, having published widely in the area. He has held visiting professorships at the Hong Kong Institute for Education, the University of Bologna, and Queens University Belfast. He has been involved in a number of major Canadian and international research grants along with large international studies on inclusive education. Dr. Loreman was founding editor of the International Journal of Whole Schooling and more recently Exceptionality Education International.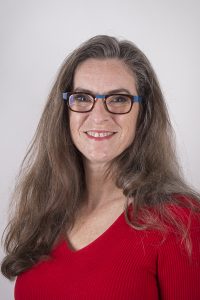 Valerie Henitiuk, PhD, Vice-President Academic and Provost
The Office of the Provost is responsible for Research, Academics, and Academic Support. Valerie Henitiuk, who joined us in May 2017, is an award-winning, widely published scholar and experienced academic administrator. At CUE, she also holds an academic appointment as Professor in the Department of Literature and Language. Previously, Dr. Henitiuk was Professor in the Department of English, as well as University Advisor for Indigenous Initiatives, and Executive Director of the Centre for the Advancement of Faculty Excellence (CAFÉ) at MacEwan University. Her prior experience includes serving as Director of the British Centre for Literary Translation and Associate Professor at the University of East Anglia (UK). Dr. Henitiuk's research has focused on translation studies, world literature, Japanese literature, and women's writing; currently, she is studying the translation and circulation of Inuit literature in English and French, supported by a SSHRC Insight Development Grant.
Deborah Rodrigo, CPA, CA, Vice-President Finance & Operations
Deborah is a CPA, CA with over 27 years' experience including as Chief Financial Officer and Corporate Secretary for both public and private companies. Deborah has experience in strategic planning, financial reporting and analysis, cash flow forecasting, business optimization and development, human resources, M&A, risk management and management information systems. She has also raised growth and operational capital in both the Canadian and American public and private markets.
Deborah previously taught Corporate Governance for the JR Shaw School of Business BBA program.  In the past 27 years she has been a board member for nine Not-for-Profit corporations.  She holds a Bachelor of Arts degree from the University of Toronto.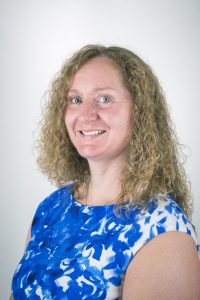 Barb van Ingen, PhD, Vice-President Student Life and Learning
Dr. Barb van Ingen is Concordia University of Edmonton's Vice-President Student Life and Learning. She is a Counselling Psychologist, registered with the College of Alberta Psychologists and a member of the Psychologists Association of Alberta. Dr. van Ingen teaches Educational Psychology and Psychology, and was a classroom teacher with Edmonton Public Schools. She co-chairs the Wellness Research Cluster and researches university student wellness.
Manfred Zeuch, PhD, Vice-President External Affairs & International Relations
Dr. Manfred Zeuch is Vice-President, External Affairs & International Relations at Concordia University of Edmonton.
He holds a PhD from the University of Strasbourg, France, and has worked as a professor, in international relations and in research administration at a large university in South Brazil for many years. He successfully started Concordia's internationalization in early 2012.
These are the members of the President's Executive Council (PEC). The function of this team is to advise the President, through discussion, on all matters pertaining to the administration of the institution, and to serve as a consultative forum for its members. As a body, PEC has neither legislative, policy-making nor administrative authority. Its purpose is to provide advice for the allocation of resources and with administrative planning, research and development.