About Concordia University of Edmonton
Why choose CUE? It's a big question for all future students.
With its small campus environment, Concordia University of Edmonton is a warm, inviting, closely knit community. Here, you will develop and grow, not only in terms of your education, but in terms of self-awareness, self-confidence, independence and responsibility. You'll interact with your professors, who will get to know your strengths and be able to help and advise you in your studies. You'll find and foster new interests and passions, experimenting with and challenging your own creativity and talents. Best of all, there are numerous ways to get involved around campus, enabling you to make friends and build relationships wherever you go.
Our Offerings
We offer choice, with over 45 Arts, Science, and Management majors and minors; highly regarded after-degree programs in Education and Public Health; master's degrees; and graduate certificates and diplomas.
Concordia University of Edmonton is committed to providing the highest standards in education, service, and professional conduct, and to the delivery of the best university programs for undergraduate, graduate and after-degree students. We value individual potential and offer a student-focused education in the liberal arts and sciences and in various professions. We are a globally aware university and focus on the needs of our learners and the community.
Take a peek at our 2023-2024 view book: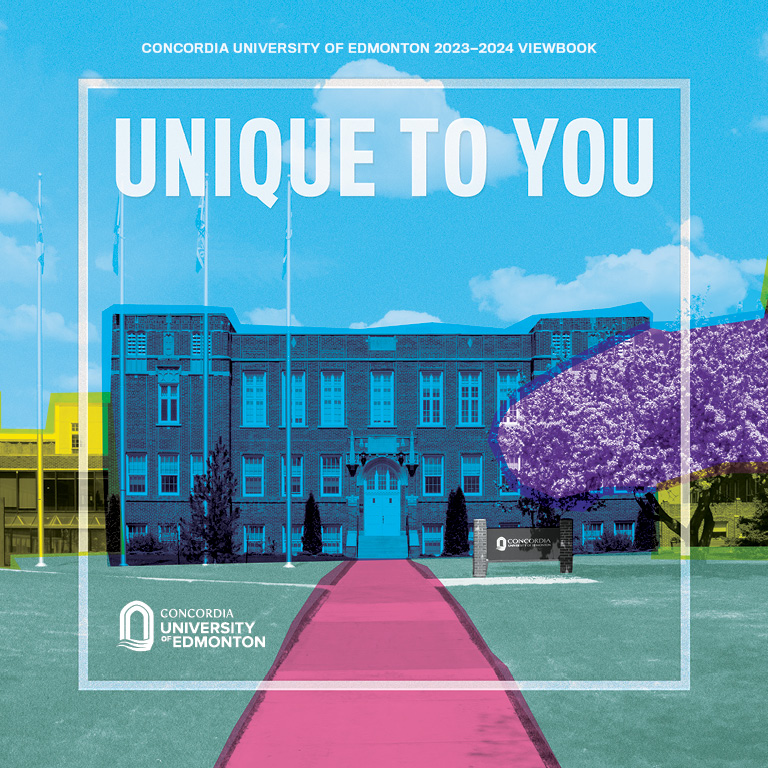 Who are we?
Want to know more? Check out these videos and learn about Concordia from our students and faculty.
Why come to CUE?