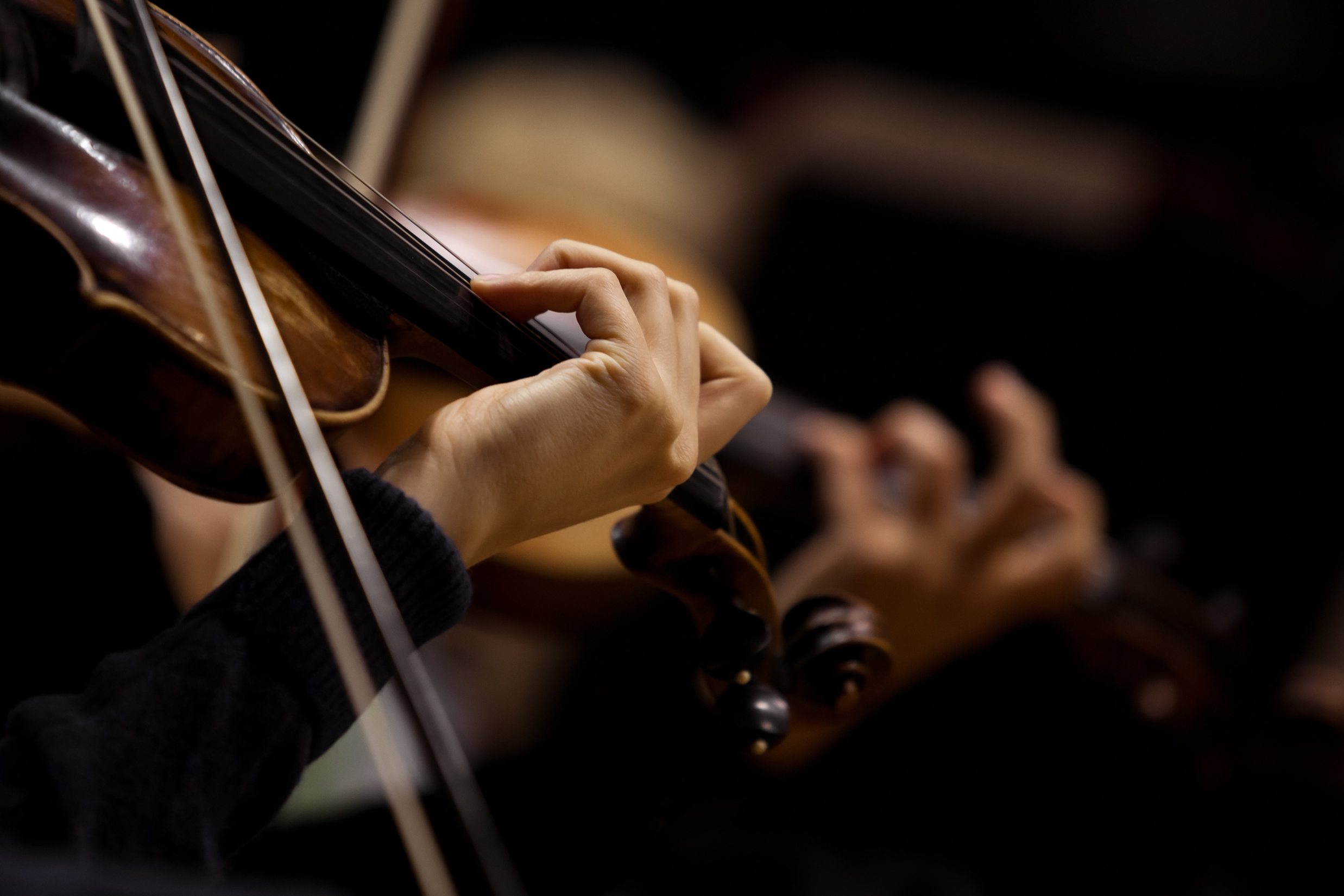 CLASSICAL MUSIC ON A QUEST
The Concordia Symphony Orchestra is a premier community orchestra based in Edmonton hosted by the Concordia University of Edmonton. It plays an essential role in fostering the University's extension and outreach goals with a membership of highly skilled musicians from the greater Edmonton community as well as providing rich work-integrated learning and performance opportunities for students in the Department of Fine Arts. Led by distinguished musician and conductor, Dr. Danielle Lisboa, the CSO carries forward almost thirty years of tradition towards artistic excellence in the performance of symphonic repertoire.
An Unshakeable Bond…
CSO members share an affinity to perform at the highest level. The orchestra's distinct approach to repertoire features both orchestral standards and ethnic programming inviting our audiences to broaden perspectives toward a blend of styles and music cultures.
The Orchestra develops and nurtures young musicians, invites diversity through membership and repertoire, and seeks to reach out across age, background, and ethnicity in enriching the city's classical music scene.
The CSO 2023-2024 season is on!
2024 International Tour
CSO is currently fundraising for its first international tour in 2024. The goal of this initiative is to promote less-known repertoire to a wider audience abroad and to introduce Canadian music to international audiences. Please consider a charitable donation to CSO to support our fundraising efforts. Donations can be made by email at donations@concordia.ab.ca or online using this DONATION LINK (please select "Concordia Symphony Orchestra" from the dropdown menu).
Note: Donations over $20 will receive a donation receipt. Charitable Registration number is 10696 6468 RR0001
Upcoming Concerts
The 2023/24 season is on! Join us for a captivating season of music.
Musicians of the CSO
Meet the CSO, including principal musicians and orchestra members.
Gallery of Performances
From the Winspear Centre to CUE's own Tegler Student Centre, the CSO has showcased a variety of performances over the past few years.

2021-22 Concerto Competition
The CSO is proud to present the 2021-22 Concordia Symphony Concerto Competition for Concordia Fellows.
CSO Orchestral Training & Leadership Workshop
Participants received mentoring from CSO clinicians and conductor and learned how to lead an ensemble.
CSO Membership & Member's Login
The CSO is an auditioned orchestral ensemble and is currently accepting membership requests for all orchestral sections – woodwinds, brass, strings, and percussion.