We are a socially responsible community, dedicated to setting our students on a path to a bright future, as well as promoting health and wellness for the whole CUE community.
For your physical health, CUE promotes the reduction in sedentary behaviours as well as offering a suite of courses that teach physical literacy, comprehensive health, wellness and active living. All of this is augmented by our beautiful river valley setting!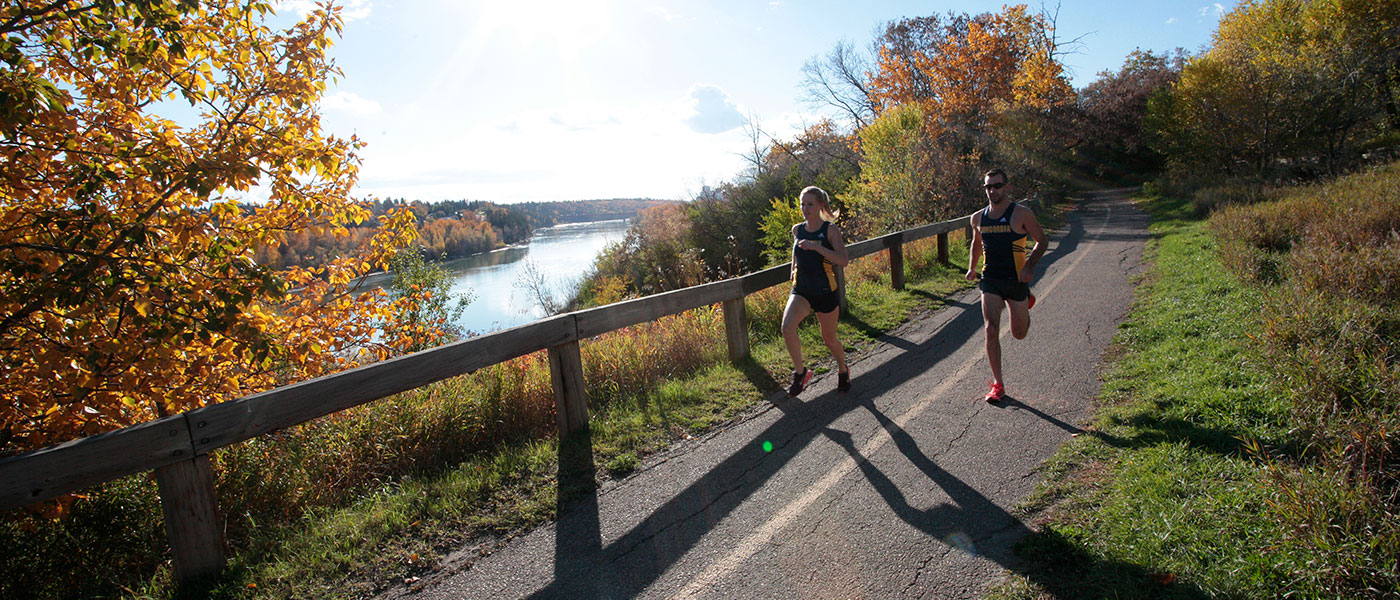 As a caring campus, we offer services to optimize mental health and wellbeing. We build relationships, collaborate and help each other. We offer academic services, peer support groups, professional counselling services, as well as drop-in workshops with guest visitors on a host of topics.
As a smoke-free campus, CUE prohibits the use of tobacco products on campus, where they can affect the health of others in the community.