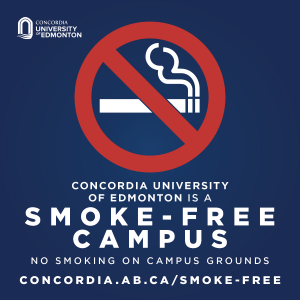 Our campus culture relies on us all to treat one another with courtesy and respect, and therefore the whole CUE community is responsible for complying with all campus policies, including our smoke-free campus designation.
Non-compliance should be reported to Security at 780-479-8761, or 5555, from a campus office or classroom.
Failure to comply with CUE's smoke-free policy will result in a warning, followed by disciplinary action in accordance with the non-academic misconduct policy for students, and disciplinary action for employees. Other community members will be asked to leave campus.