Take the CELPIP Preparation Program at CUE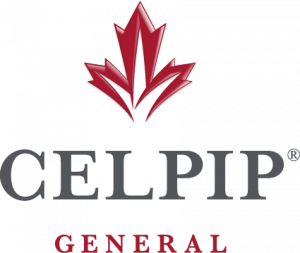 The CELPIP Preparation Program has been developed by CELPIP experts to assist test takers to maximize their performance on test day. The program focuses on language skills and test-taking strategies that will help test takers demonstrate their true level of English language proficiency on the CELPIP General Test or the CELPIP General-LS Test.
Key features of this program include:
trained, certified, and skilled CELPIP instructors;
up to 72 hours of classroom instruction;
language skills and test-taking skills taught in the context of specific question types;
regular vocabulary-building practice;
plenty of exercises and activities designed to build key skills;
many opportunities to practice with other students and the instructor; and
a practice test administered at a CELPIP Test Centre.
CELPIP Preparation Program Courses will be offered at CUE starting in January 2019.
Course Pre-requisites
Eligibility: Open to everyone
Enquiries: Ms. Anthonette Nwaolisa  (anthonette.nwaolisa@concordia.ab.ca)
Registration and Payment:  If you could like to register for a single or multiple modules of the CELPIP Prep Program, please:
Email anthonette.nwaolisa@concordia.ab.ca with the following details: Full name, phone number, which modules you would like to register for and on which dates.
You will get a confirmation email from us confirming your registration and the fees you have to pay
Please make sure you have a printed copy of the registration confirmation email with you when you make your payment.
Payment for the CELPIP Prep Program can be done at the Concordia University of Edmonton Student Accounts Department, Hole Academic Center building, Room HA 120. You can pay via cash, debit card or credit card. The Student Accounts Department is open from Monday to Friday 8.30 am to 4.00 pm.
Once you have received your payment receipt, please email your receipt number to anthonette.nwaolisa@concordia.ab.ca and we will send you important information about your classes.
Course fee:
1 module = $345.00 + GST = $362.25
2 modules = $575.00 + GST = $603.75
3 modules = $827.00 + GST = $868.35
4 modules = $1070.00 + GST = $1,123.50
Course Location: HA 312, Hole Academic Centre, Concordia University of Edmonton
CELPIP General ACPP
May/June 2019
Class Schedule:
Mondays and Wednesdays: 6–9pm
Saturdays: 9am–noon / 1–4pm
Sundays: 9am–noon / 1–4pm
Schedule:
Listening (18 hrs): May 06 – May 12, 2019
Speaking (18 hrs): May 20 – May 26, 2019
Writing(18 hrs): Jun 03 – Jun 09, 2019
Reading(18 hrs): Jun 17 – Jun 23, 2019
July/August 2019
Class Schedule:
Tuesdays and Thursdays: 6–9pm
Saturdays: 9am–noon / 1–4pm
Sundays: 9am–noon / 1–4pm
Schedule:
Listening (18 hrs):  July 08 to July 14, 2019
Speaking (18 hrs): July 22 to July 28, 2019
Writing (18 hrs):     July 29 to Aug 04, 2019
Reading (18 hrs):   Aug 17 to Aug 22, 2019
CELPIP LS Preparation Program
Class Schedule:
Tuesdays and Thursdays: 6–9pm
Saturdays: 9am–noon / 1–4pm
Sundays: 9am–noon / 1–4pm
Schedule:
Listening (18 hrs):  July 08 to July 14, 2019
Speaking (18 hrs): July 22 to July 28, 2019