Welcome to the English program at CUE. Here you'll find more in-depth information about the program.
Award-winning faculty
We pride ourselves on being a student-centred department. We have six full-time professors, including two who have won the prestigious Judith C. Meier Teaching Award. Several of our newer instructors have been awarded teaching awards at previous institutions.
Flexible programming
We offer flexibility in completing your degree with the choice of a 3-year concentration or 4-year major in English. Many students who choose the shorter program are excited about entering the workforce sooner or going on to do further studies (e.g., in teacher education). 4-year majors receive a more rigorous training that prepares them for graduate school and other programs (e.g., law school), should they wish to go on.
Your first year
In first year, all students have a choice between three streams of English.
International and ESL students take ENG 101 and 102;
Students from programs other than English typically enrol in ENG 111 and 112; and
English majors normally choose ENG 120 and 121.
The latter are survey courses that cover important literary works from the Middle Ages to today. You will be introduced to writers like Chaucer, Shakespeare, Wordsworth, Woolf, Heaney, and many more. These courses are taught by experienced professors who make these texts come alive and help you discover your voice in talking and writing about great literature.
Once you have have completed six credits of first-year English, your choices open up and you can take any 300 level courses. You can follow your own interests, but we also ask that you gain some knowledge of the major periods of British literature:

Likewise, you will be exposed to Canadian, American, and World literature:

What makes our English Program Different?
For a department our size, we are unusual in offering four courses in Canadian literature (as well as a separate course in Indigenous literature) and four in American literature. In each case, one course covers literature prior to 1900 and the others focus on more contemporary works. We also provide two courses in World or Post-Colonial literature, so that you are exposed to English-speaking authors from around the world.
Such depth of study is also typical for the historical eras of British literature, providing you with choice and the option to further explore an area you love.
Learn from Subject Experts
Every senior course is taught by a subject expert. Each of our professors specializes in a historical period or national literature, while also doing research on a variety of other topics.
For instance, Prof. Trevor Cook teaches the Renaissance, but also publishes on the history of plagiarism, crime fiction, and literary theory. Similarly, Prof. Laura Sydora works on Irish literature, feminism, popular culture.
At CUE, we encourage our instructors to demonstrate breadth in their teaching. We do not hire professors who only teach one thing and have no interest in anything else. Our teachers are well-read in many areas and love to share their learning. Check out the faculty profiles to gain a sense of the range of expertise available to you.
Niche Courses
While we provide an excellent grounding in classic literature, we increasingly offer niche courses in areas that you might find particularly compelling.
You can study the graphic novel, children's classics, indigenous culture and literature, world literature, and much more. You can analyze Alice's Adventures in Wonderland in one class and examine Marvel comicbook adaptions in the next.
Our courses provide just the right balance of old and new, so that the past becomes exciting and engaging. You will complete a range of assignments, from the traditional research essay to retelling a classic fairy tale or creating a dating profile for a Jane Austen character.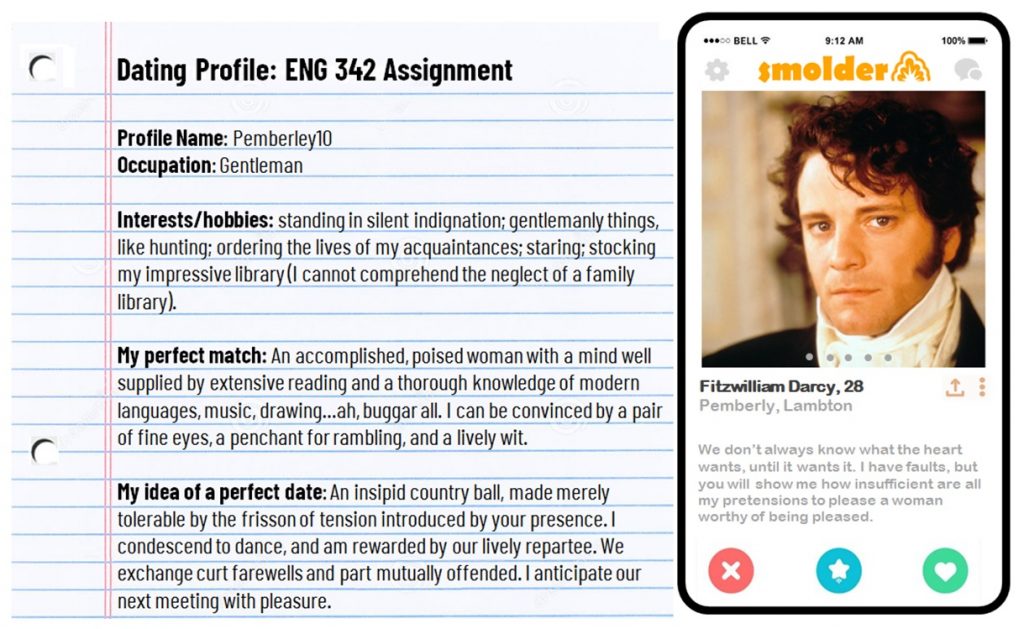 Special Topics Courses
At the fourth-year level, the English program offers small classes (capped at 15) that have the feel of a graduate level seminar. Each of our full-time professors teaches a special topics course on a subject that they are passionate about. For instance, Prof. Tim McNamara focuses on the major works of James Joyce, Prof. Linda Van Netten Blimke explores mental illness in Victorian England, and Prof. Reginald Wiebe looks at how the field of Canadian literature has been shaped over the decades as an object of study.
You will also develop an understanding of literary theory when you take either ENG 491 (Plato to the early 20th century) or ENG 492 (contemporary theory). While we reflect on questions of methodology in all our courses, these seminars provide a fascinating look at how scholars come up with their ideas about literature. Our approach does not privilege a particular theory (e.g., Marxism or Psycho-analysis), but lets you develop your own worldview as you study influential poets and philosophers.
Unique Directed Study Options
Beyond these small fourth-year classes, you can even do a directed study (ENG 480), where you develop your own project, in consultation with a professor. Similar to an undergraduate thesis, this is a unique option that allows you to explore a topic you find fascinating.
Creative Writing
If you are interested in creative writing, the English program offers courses in poetry, short stories, and non-fiction. These are taught by published poets and writers from the larger Edmonton community.
Online Writing Guide
If anyone doubts our dedication to teaching, consider this: CUE uses a custom-made online writing guide, The Nature of Writing.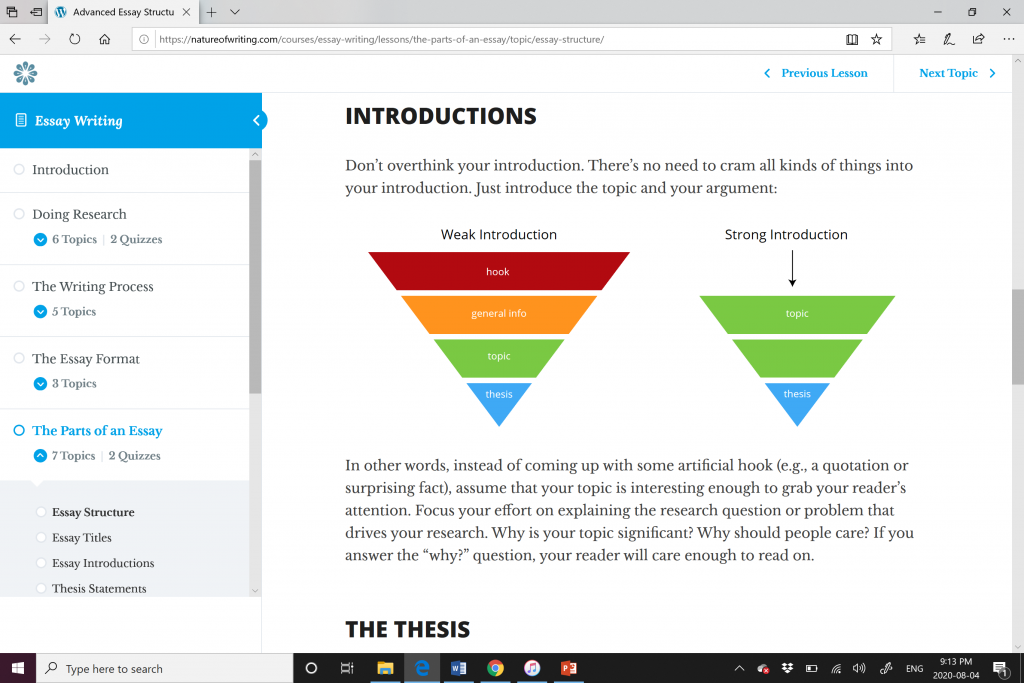 Designed by Prof. van Dyk, this writing manual contains hundreds of video tutorials, lessons, and quizzes. This textbook is free to use for CUE students and is used extensively in our courses.
Connect with Us
If you'd like to stay in touch and learn about upcoming events, join us on Facebook.
If you have any questions, don't hesitate to contact us. We'd love for you to join us at CUE.