Dr. Reginald Wiebe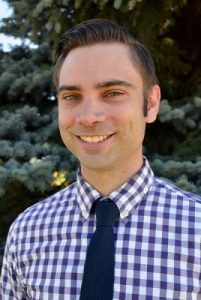 Assistant Professor of English
Email: reginald.wiebe@concordia.ab.ca
Education and Interests:
PhD, English, 2015, University of Alberta
MA, English, 2007, University of Manitoba
BA (Hons), English, 2005, University of Winnipeg
I specialize in Canadian, postcolonial, and graphic literature. My research mostly deals with comics, particularly with Marvel superheroes. A forthcoming research project explores the use of cancer in the construction of moral narratives in Marvel's comics. I am also working on collections that examine the role of adaptation in the relationship between comics and television and the cultural capital of comicbook movies.
My work in Canadian literature is on the intersection between history and fiction. I study how spectral figures perform intermediary roles in historical fiction in Canada, negotiating a didactic space to use the past for present ends. This plays into my interests in canon formation in Canadian literature, and ongoing debates in the field around representation and recognition.
I teach the Canadian literature courses and Graphic Literature, as well as introductory English, international literature, and contemporary Indigenous literature. I am happy to supervise an Independent Study (ENG 480) in these areas.
Research Areas:
Comics and graphic novels
Graphic medicine
Historical fiction
Postcolonialism
Westerns
Spectres and hauntings in fiction
Forthcoming Publications:
Polyptych: Adaptation, Television, and Comics (editor)
The Cancer Plot: Terminal Immortality in Marvel's Moral Universe (co-written with Dr. Dorothy Woodman)