Meet the Faculty of our Drama Department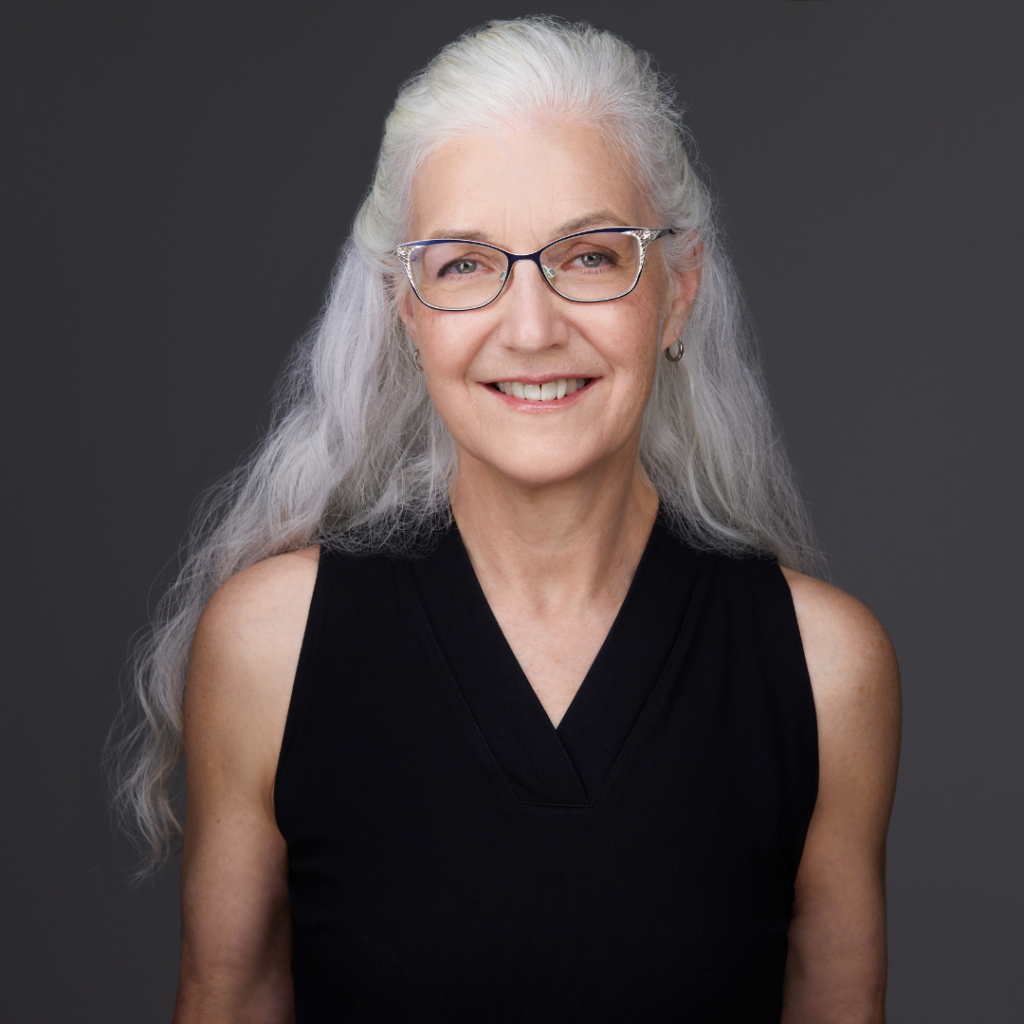 Caroline Howarth BA, MA, MFA
Associate Professor – Drama
Phone: 780-479-9269
Email: caroline.howarth@concordia.ab.ca
Office: A-201A
Caroline is an Associate Professor of Drama who has taught at CUE for over 25 years. She teaches improvisation, theatre for young audiences, introduction to theatre and acting. She has directed many productions for Concordia including The Resistible Rise of Arturo Ui, Unity (1918), Haroun and the Sea of Stories, the opera Dido and Aeneas, the Edmonton premiere of The Dada Play and most recently the online CUE 100 Cabaret in collaboration with Glenda Stirling. Caroline is a founding co-director of Concrete Theatre and continues to work with this professional theatre for young audience company as an artistic associate. Over the past 30 years she has directed and facilitated many productions and projects for young people and families including award winning Songs My Mother Never Sung Me by Dave Clarke – a chamber opera in American Sign Language and sung English. She works with Concrete's Sprouts Festival of New Plays for Kids which is an incubator for plays for kids from a diversity of voices and experiences. Caroline's research interests are theatre for young audiences and inclusive theatre practice.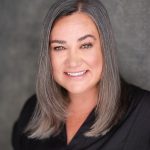 Glenda Stirling BA, MFA
Assistant Professor – Drama
Email: Glenda.stirling@concordia.ab.ca
Office: A-201-D
Glenda Stirling is an Assistant Professor and Program Coordinator for the Drama program. Glenda has taught acting, movement, directing, devising, play analysis and directed student productions at Mount Royal University, the University of Alberta, the University of Calgary and Red Deer College as well as at CUE. Some student productions include The Curious Incident of the Dog in the Night Time, Blithe Spirit, Bloody Poetry, Beyond Therapy, and Rosencrantz and Guildenstern are Dead. Glenda has worked professionally across the country directing, choreographing and writing; working at Ship's Company Theatre in Nova Scotia, The Shaw Festival in Ontario, The Globe Theatre in Saskatchewan, The Calgary Opera and Alberta Theatre Projects. Her plays include The Shopaholic Trilogy for Lunchbox Theatre, Dark Isle for The Globe Theatre and Lillibet for Ship's Company Theatre. Glenda is also a Certified Movement Analyst (Laban/Bartenieff Institute of Movement Studies, NY) working with performers and corporate clients to develop more supported functional and expressive movement. Glenda is the former Artistic Director of Lunchbox Theatre and former Curriculum Director for Artstrek and holds an M.F.A in Theatre Studies from the University of Calgary and a B.A in Drama from the University of Alberta.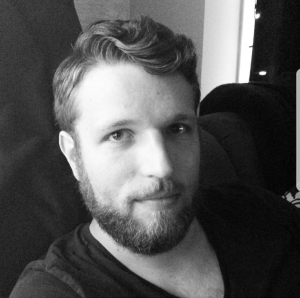 Josiah Hiemstra BFA
Technical Director, Sessional Instructor, Technical Theatre and Stagecraft
Email: josiah.hiemstra@concordia.ab.ca
Office: Greenroom
Josiah Hiemstra is the Technical Director for the Al and Trish Huehn Theatre and an instructor for the Concordia Drama Department. He has a BFA in Technical Production from the University of Alberta and is a member of IATSE, the International Alliance of Theatrical Stage Employees. His credits include, Head Electrician for Freewill Shakespeare in the Park, Venue Technician for The Edmonton International Fringe Festival and the St. Albert Children's Festival. Josiah has done many school tours with Concrete Theatre, a company producing theatre for young audiences. Josiah currently works as production designer and technical director for all of the mainstage productions at Concordia with credits including: The Secret Garden, Dido and Aeneas, A Midsummer Night's Dream, Urinetown, Waxworks, Blithe Spirit, Macbeth and more recently, Tuck Everlasting. Josiah also designed lights for All Shook Up at Mayfield Dinner Theatre and Bluebirds with Wishbone Theatre. Josiah continues to pursue his professional career while working with new and returning students at CUE; introducing them to the massive world of technical theatre and design.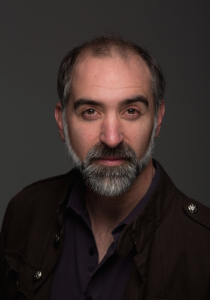 Michael Peng MFA
Sessional Instructor, Acting, Public Speaking
Email: michael.peng@concordia.ab.ca
Office: A-201C
Michael is a theatre performer, director, producer and instructor who has been based in Edmonton since 2008, after earning his MFA in Directing at the University of Alberta. For the last 25 years, his freelance acting and directing career has taken him coast to coast in Canada, to the U.S. and Europe, working in narrative based forms, new play development and collective creation. In Alberta, he has worked with Citadel Theatre, Theatre Calgary, Workshop West Theatre, Sage Theatre, Theatre YES, Northern Light Theatre, Studio Theatre and Fire Exit Theatre, along with many of the leading independent companies in Edmonton. Michael, who has several Elizabeth Sterling Haynes Award nominations, is founder and Co-Artistic Director of the acclaimed, award-winning indie theatre company, wishbone theatre. He has also taught Drama for twenty years at the university level, and has trained with Soulpepper, Ghost River Theatre and at the National Voice Intensive, among others.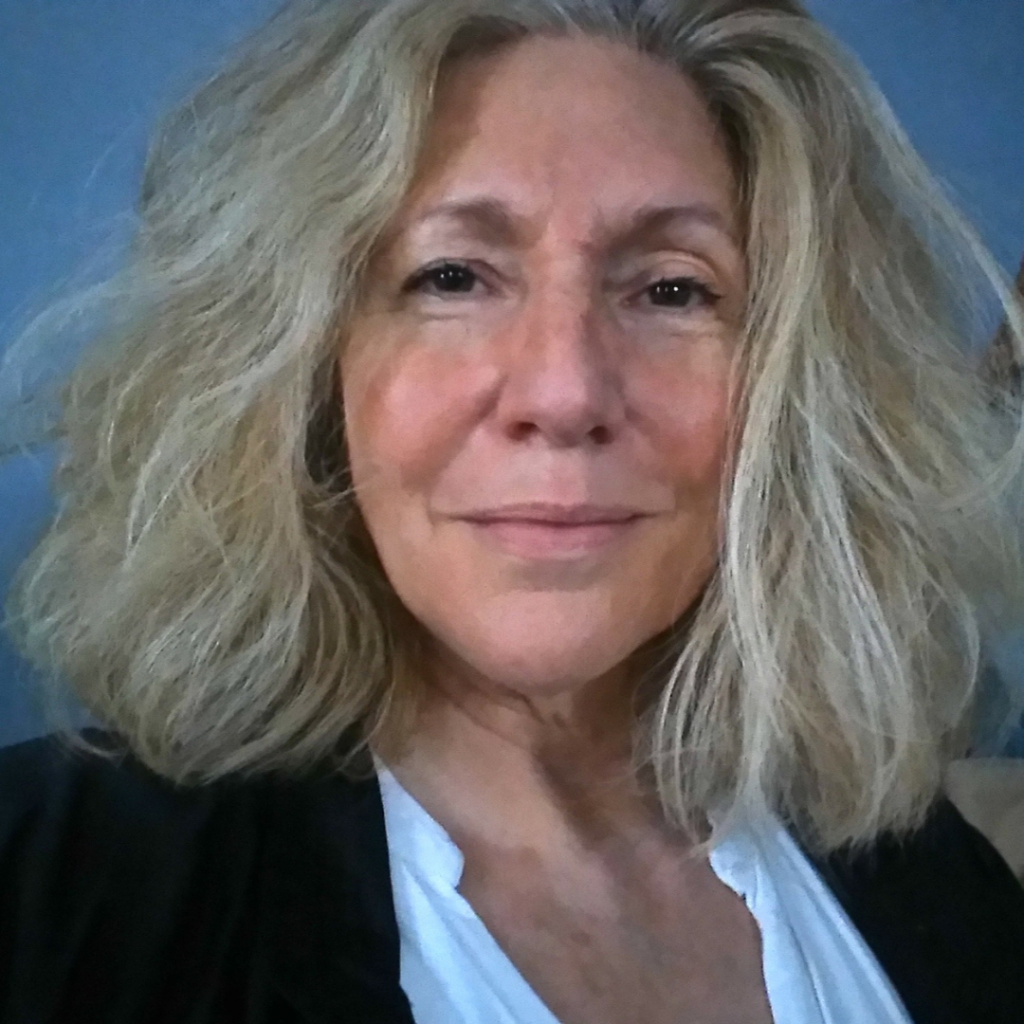 Michele Fleiger MFA
Sessional Instructor, Public Speaking
Email: michele.fleiger@concordia.ab.ca
Michele Fleiger (sPeakPerformance.ca) trained as an actor and incorporates theatrical principles to assist diverse groups in the development of their ability to communicate effectively with clarity, integrity and openness. These groups include first year medical students, medical researchers, international graduate and undergraduate students from the Faculties of Arts, Science and Business at the University of Alberta where she has been a sessional instructor and course coordinator in the Department of Drama since 2000. Michele has also facilitated workshops for the Faculty of Science, the Faculty of Medicine and the International Student Centre. She has taught at Red Deer College and teaches regularly at Portage College in Lac La Biche and Cold Lake. She has been invited to present workshops at various conferences and institutions across the country. In March 2016 she was invited to be a part of the University of Alberta's inaugural TEDx conference speaking about her work in a TED talk titled Who Needs the Theatre?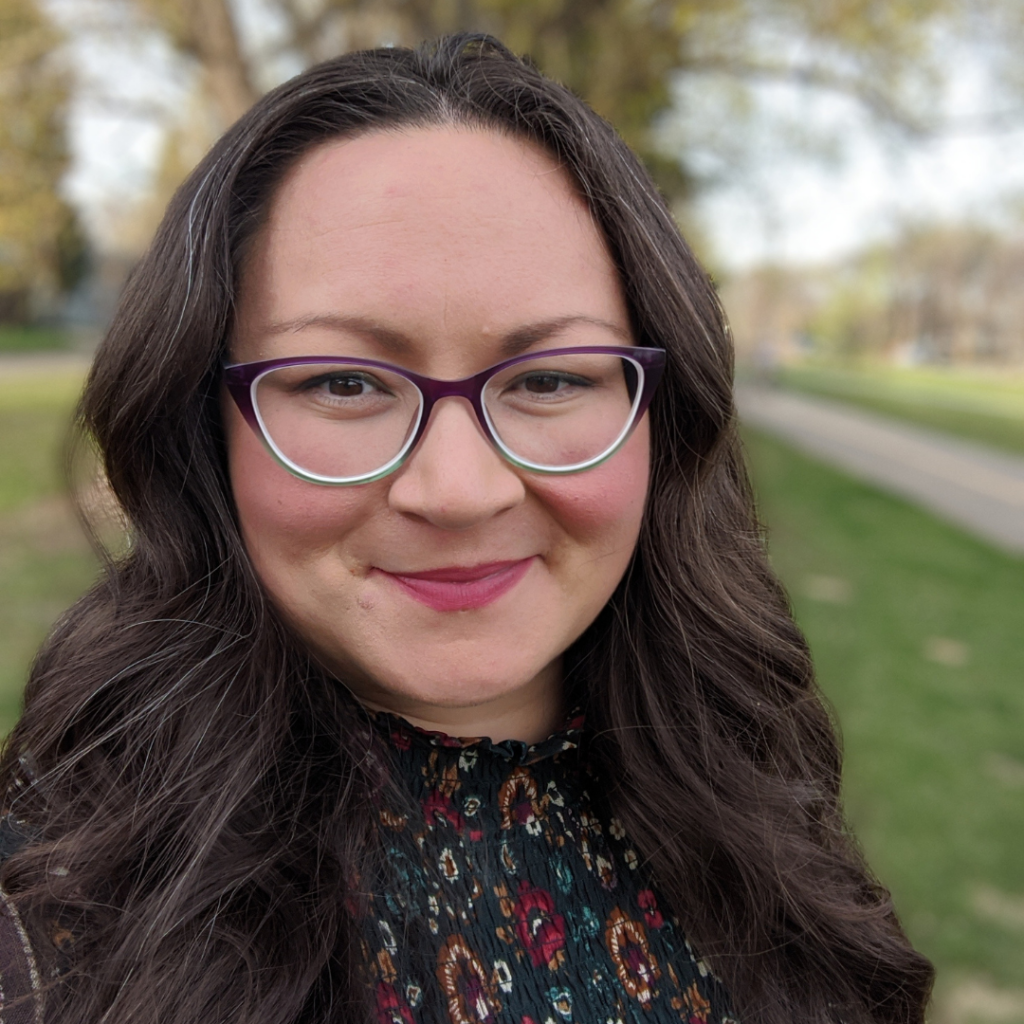 Amanda Bergen BFA, MA
Sessional Instructor
Email: amanda.bergen@concordia.ab.ca
Office: A-301AE
Amanda graduated from the MFA Directing and the BA Drama programs at the University of Alberta. Her passion for leading creators and educating folks in the art of drama and communication has brought her to teach with the Grindstone Theatre, UofA Drama and now CUE. As founding Artistic Director and Producer of the Capitol Theatre, she wore all the hats to create a season of quirky, heart-filled productions along with a series of film screenings from 2011-2013. Amanda completed three seasons there, and some of her favourites include The Importance of Being Earnest, The Velveteen Rabbit, and Poof! The Musical by Nick Green and Darrin Hagen. Prior to that, she headed up Twenties Street Productions at Fort Edmonton Park. Along with award-winning playwright, Nick Green, Amanda premiered many original works such as My Blue Heaven, A Long Night, Love Letters and Under the Big Top. For the University of Alberta, she directed April de Angelis' Ironmistress, Gabriel by Moira Buffini, and a staged reading of a new play, Fetch, by Elena Belyea. Tribes was the production that opened up the world of accessible theatre and changed the way she teaches and creates theatre. Acting credits include Bitches: A Woman's Fury, The Flood: A Disaster Story, Pornstar.USA and most recently Trout Stanley.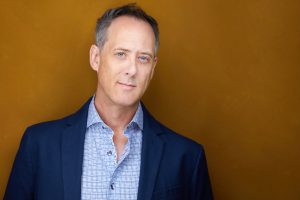 David Horak BFA, MFA
Sessional Instructor
Email: dave.horak@concordia.ab.ca
Office: A-201A
David Horak has worked throughout Canada and the United States as a director, actor, and educator. He has taught acting, directing and movement for actors for over 15 years at such places as the University of Alberta, Concordia University of Edmonton, Red Deer University, The Citadel Theatre's Foote Theatre School and was honoured to be nominated for a 2018 MacEwan University Distinguished Teaching Award. He is the founding Artistic Director of the award-winning Edmonton Actors Theatre that has produced 8 productions and garnered over 30 Sterling Award nominations, winning 14 awards for acting, design, production, playwriting and directing. He is also the Artistic Director of The Freewill Shakespeare Festival and has directed two productions for the festival, Comedy of Errors and The Winters Tale and was a member of the acting company in 2013. Recent productions include directing Fun Home for Plain Jane Theatre, A Christmas Story for Keyano Theatre, Lend Me A Tenor at The Mayfield Dinner Theatre, The Bald Soprano for Bright Young Things at the 2019 Edmonton Fringe, E-Day at the Roxy Theatre, The Skin of Our Teeth at the Varscona Theatre and most recently Every Brilliant Thing at The Citadel Theatre. David holds BFA (Acting) and MFA (Directing) degrees from the University of Alberta and is a proud member of Canadian Actors Equity (CAEA), AEA, ACTRA, the Association of Theatre Movement Educators (ATME) and The National Alliance of Acting Teachers, USA.
Emeritus Faculty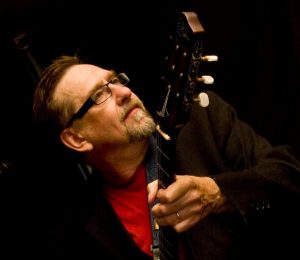 Dr. Randy Ritz BEd, MFA, PhD
Randy has a strong background in popular theatre, directing, acting, public speaking and educational drama. A dynamic "hands on" teacher and lecturer, Dr. Ritz is past chair of the CUE Drama Department. As well as being a published author, he is a nationally known speaker, an award nominated actor and seasoned blues guitarist.