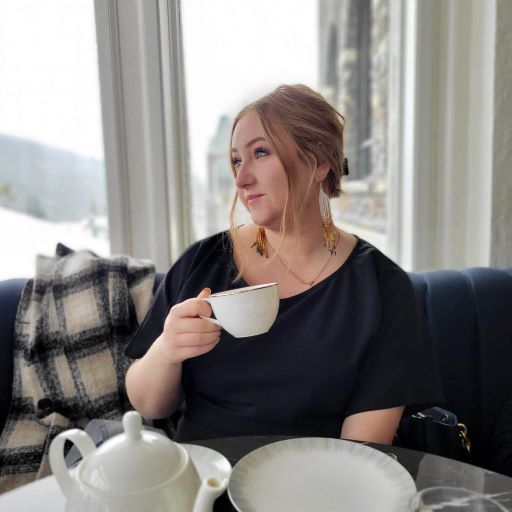 Alumna: Olivia Babiak
Graduating Year: 2017
Occupation: Junior high teacher

1) What is your occupation? 
I am an English language arts and visual arts teacher at a junior high school. I am also the Truth and Reconciliation lead at my location.
2) How did you end up in that vocation?  
After completing my Bachelor of Arts in English, I applied for Concordia's After Degree in Elementary Education. I had the intention to move into secondary education sometime during my career, but I really wanted to stay at Concordia. I was able to do my longer practicum in a grade six classroom at a K-9 school. During both my practicums, I taught many subjects; however, I taught language arts the most. I managed to get a job right out of school from May-June covering a leave in a grade three classroom. The following year, I taught grade four. My second year teaching, I was presented with the opportunity to move into junior high based on my fine arts experience and my English degree. I've been teaching junior high ever since!
I've been the Truth and Reconciliation lead at my school for a few years as well, which means I work directly with the FNMI students and immerse our school community in Indigenous education and experiences. As a Métis individual, I really wanted to share my experiences with staff and students. I applied for the lead teacher position and I received it.
3) How did your English degree help you get to where you are today? 
 My English degree helped me immensely. The transition from elementary education to secondary education can be difficult without the proper qualifications. Although I am not trained in secondary education, it was my BA in English that allowed me to stand out from other applicants. My second year in junior high, I received my position based on the fact that I had a degree in English, as the other strong applicants were English minors.
Concordia's English courses only furthered my love for reading. They encouraged me to analyze, evaluate, reflect, and critically think while reading. These are skills I try to develop in my students. I am a huge book nerd! My English degree gave me the foundation I needed to share my love of literature as a career.