Shaping the Future of Clinical Psychology
Designed to create a strong foundation on which you will build throughout your career, Concordia University of Edmonton's Doctor of Psychology (PsyD) in Clinical Psychology is the only program of its kind west of Manitoba. Inside and outside of the classroom, you will receive a best in class education while being provided with unique opportunities to lead, innovate, and contribute to our campus, surrounding communities, and the greater good.
An Immersive and Intensive Learning Experience
Our program takes a scholar-practitioner approach, training you to behave ethically and legally, provide culturally competent clinical services, and assess the quality of services provided. While many doctoral programs emphasize traditional functional competencies like assessment, diagnosis, and therapy, we also emphasize foundational competencies like self-reflection, relationship-building, and valuing diversity. Our objective is to create well-rounded clinical psychologists and lifelong learners who are able to collaborate and work effectively with other mental health professionals, leading to better outcomes for clients and communities.
In addition to your work inside of the classroom, you will conduct applied "real-world" research, teach undergraduate courses, and gain valuable experience as clinical supervisors. Throughout the duration of the program, you will obtain thousands of hours of supervised clinical work—including six practica courses and a year-long internship/clinical residency.
The program is open to students with 4-year Bachelor's degrees in psychology, Master's degrees in clinical psychology, counselling psychology, and school psychology, and Registered Psychologists looking to pursue a doctorate and receive additional clinical training, research, and supervision.
Program Highlights:
A five-year program requiring 123 credit hours, including dissertation credits and a year-long (1,600-hour) internship/clinical residency.
Our unique focus on both functional and foundational competencies creates leaders in psychological assessment, diagnosis, therapy, relationship building, teaching and supervision, patient-focused research, and consultation while maintaining the highest level of professionalism and ethical behaviour.
You will teach one or two sections of an undergraduate course at Concordia University of Edmonton, and will be responsible for supervising others in a year-long clinical supervision course.
We focus on clinical problems relevant to Albertans and provide a world-class training facility—the Allan Wachowich Centre for Science, Research, and Innovation—for you to train, teach, research, and provide community support and outreach.
Research projects and dissertations analyze practical and persistent mental health issues. Over time, you become skilled at evaluating clinical services, including your own effectiveness. You also become conversant with major research findings in the field.
Learning Outcomes:
Understand clinical psychology's theoretical and empirical bases and traditions
Behave ethically and legally and be familiar with relevant codes of professional conduct
Competently provide clinical services to clients
Provide culturally sensitive and responsive services to clients
Assess and evaluate clinical services using various modes of scientific inquiry and validation
Be lifelong learners and local clinical scientists
Conduct applied research and monitor their own clinical effectiveness and efficacy
Work collaboratively and effectively with other mental health professionals
See also Admissions Requirements, PsyD Curriculum and PsyD Faculty.
Program Statistics: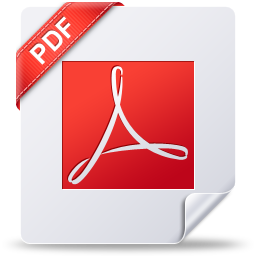 FAQs
Do you have questions about the program, how it works, and what you get out of it? Find the answers to the most commonly asked questions in our PsyD FAQs.
Contact
For further information, please contact Dr. Farzad Zare-Bawani, Associate Professor & Interim Director of Training, Clinical Psychology, at farzad.zare-bawani@concordia.ab.ca, or Dr. Holli-Anne Passmore, Associate Professor and Chair of the Department of Psychology, at holli-anne.passmore@concordia.ab.ca.