Assistant Professor, Literature and Language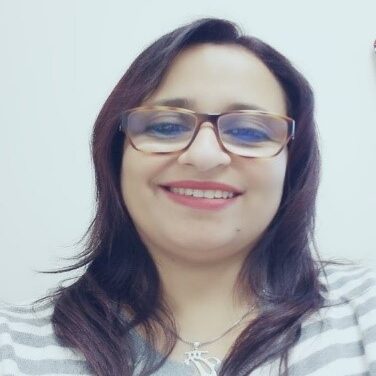 My area of interest is French and francophone literature, and I specialize in theatre, women writing, post-dramatic, post-colonialism, migrant and exile literature, post-traumatic writings and "littérature de témoignage" with an interdisciplinary approach establishing textual, performative, cultural and psychoanalytical dialogues.
My research interests focus on intermediality in performance and how to "stage" violence and trauma especially in middle eastern plays as well as interdisciplinary ways to "translate" the post-colonial through theatre either the textual or the performative aspect.
I teach language courses from beginners level to advanced, literature courses including advanced practical dissertation writing, written expression, French children literature, French and Francophone literature from the 18th to the 20th centuries, Reading Literary French and francophone texts as well as French and Francophone culture. I always welcome to guide students in Independent Study (STA 495) in any of my research areas. Moreover, I teach Arabic Language for beginners' courses.
Education
PhD, French, 2014, University of Alberta
MA, French, 2003, University of Alexandria, Egypt
BA, French, 1992, University of Alexandria, Egypt
Select Publications
Hussein, Mai. « Incendies de Wajdi Mouawad : un carrefour traumatique » in Canadian Review of Comparative Literature/Revue Canadienne de Littérature Comparée(CRCL/RCLC) for the issue on "Bridging Divides, 2020 (forthcoming)
Hussein, Mai. "La Performance du corps ou le corps de la performance dans « Seuls » de Wajdi Mouawad" in Sinestesieonline : Il Parlaggio, 2020 (forthcoming)
Hussein, Mai. "THE DRAMA OF LANGUAGE AND THE LANGUAGE OF DRAMA IN WAJDI MOUAWAD'S PLAY INCENDIES". Book of Proceedings for The Power of Language Conference – University of Shkoder, Albania, 2020.
Hussein, Mai. "Seuls ou la palette intermédiale du traducteur". Translating the Postcolonial in Multilingual Contexts. PoCoPages, Horizons anglophones, edited by Judith Misrahi-Barak and Srilata Ravi. French university press Pulm, 2017, pp. 237-262.
Hussein, Mai and Mounsef, Donia. "Performing Translocal Memory: Testament and Testimony in Contemporary Theatre & Performance." Journal of Global Studies and Contemporary Art/ Revista de Estudios Globales y Arte Contemporáneo, vol. 2, n.2, 2014, pp. 139-161.
http://revistes.ub.edu/index.php/REGAC/article/view/10251/13079