"The process of ending racism in thought and action is always a mutual enterprise. All our power lies in understanding when we should teach and when we should learn."

bell hooks (2003)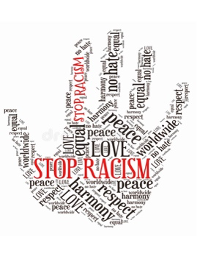 Focus and Mandate
The Scholars Countering Intersectional Racism and Oppression (SCIRO) research cluster focuses on anti-racism and anti-oppression scholarship. More specifically, the cluster highlights and works against blockages to equity experienced by racialized individuals.
Using an intersectional and integrative approach, the cluster brings together members of the CUE community to promote inclusive and equitable approaches to pedagogy, knowledge creation, and knowledge mobilization, including explorations of alternative forms of knowledge generation and dissemination.
While the cluster focuses on primarily on the CUE community, its work is not done in isolation. The cluster actively seeks partnerships and collaborative working relationships with communities outside of CUE, such as research institutions and community organizations.
Supporting students is also a goal of the cluster. Student supports include mentorship and volunteer opportunities, workshop sessions, and engagement in the cluster's research activities.
Objectives and Intended Outputs
Foster a community in which members can share and learn from anti-racist, anti-oppressive scholarship
Promote resources and collaborative learning opportunities for the CUE community
Pursue interdisciplinary work, both among cluster members and through collaborative research projects
Group Members
Teresa Fowler, Assistant Professor, Faculty of Education
Ian Davidson, Assistant Professor, Psychology, Faculty of Arts
Carmen Arth, Assistant Professor, Psychology, Faculty of Arts
Elizabeth Coker-Farrell, Assistant Professor, Faculty of Management
Mai Hussein, Assistant Professor, Faculty of Arts
Friends of the Cluster
Simmee Chung, Assistant Professor, Faculty of Education
Brent Bradford, Associate Professor, Faculty of Education

Muna Saleh, Assistant Professor, Faculty of Education