Earn your Bachelor of Management degrees in both Canada and China!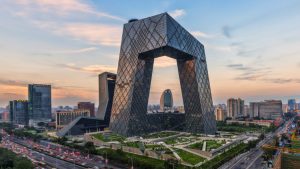 This unique 4-year program allows you to study years 2 and 3 of your Bachelor of Management degree at the International Business School of Beijing Foreign Studies University in China, and years 1 and 4 at Concordia University of Edmonton. Graduate with two degrees! – A Bachelor of Management degree from Concordia University of Edmonton AND a Bachelor of Management degree from Beijing Foreign Studies University.
Studying abroad is an incredible way to broaden your horizons and gain a global perspective. Besides learning a new language from scratch, or improving language fluency, you will also explore local culture in a more meaningful way.
Program Outline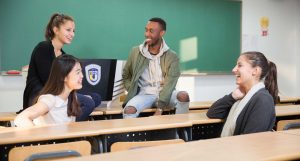 The program works in the same way as taking the Bachelor of Management degree in Canada alone. You will establish a solid foundation by developing key analytical, business, communication, and professional skills in year 1. You will gain an understanding of complex issues ranging from ethics to leadership, learning from instructors with real-life business and industry experience.
In year 2, you arrive in Beijing for an immersive experience at BFSU's International Business School. You will continue to learn about business, finance, marketing, economic and trade, now from an international perspective. Courses will cover topics such as the global economy, cultural influences on business, the impact of government decisions on business as well as importing and exporting, and foreign exchange. You will also have an abundance of internship opportunities.
With China's growing economic market and large consumer base, learning about doing business in China is a valuable asset for any business student. You will gain an understanding of business processes, analyze changes within government policies and regulations, and learn how they affect business operations in China.
Download the brochure for more details.
CUE-BFSU Mgmt Intl Dual Degrees – Course Mapping
Scholarships
Learn more about scholarships here
Student Experience
Learn more about student experience below