A Mature Forward-Thinking Program
Concordia University of Edmonton is proud to bring you a unique, mature and much-needed Information Systems Security program.
The need for security professionals is growing along with increasing reliance of businesses and governments on IT. The employer demand for information systems security professionals shows no end in sight. The program maintains a sharp focus on the needs of employers and changes in industry.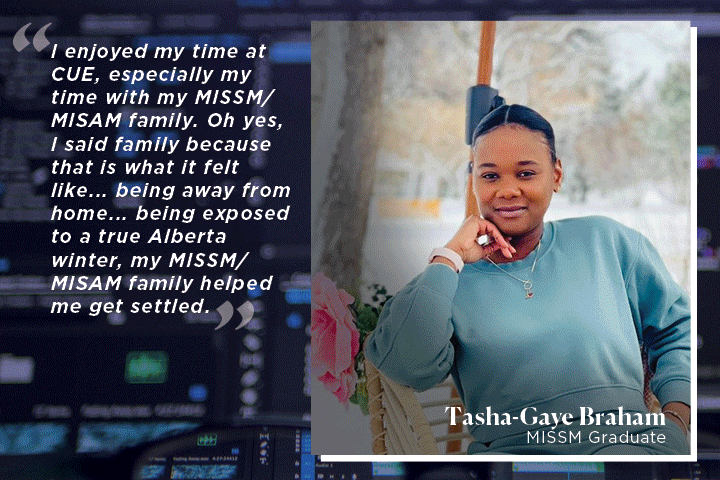 The program allows you preparation time for writing the certification exam for Certified Information Systems Security Professional (CISSP). Please note it is a student/graduate responsibility to register and pay for the actual CISSP exam. Some students/graduates also choose to write the certification exam for Certified Information Security Manager (CISM) as well as Certified Information Systems Auditor (CISA).
For more information on admission requirements, please refer the Academic Calendar.
Program Objectives
To identify sources of risk for the loss of enterprise information and to develop methods of minimizing the identified risks based on the priorities established by senior management and the financial resources available to mitigate these risks.
To understand the role of information systems security in relation to the other business processes in an enterprise.
To develop a plan for the enterprise to recover from disasters where information ceases to be available to users. They will also have the skills to test the plan and to ensure that the plan is ready to be implemented when needed.
To investigate information systems security incidents and develop and implement solutions to recover or minimize the loss of information.
To securely install operating system software and to use this software to build login servers and application servers which are highly resistant to penetration by unauthorized users (both internal and external).
To securely install servers on different operating environments.
To develop an appropriate information security framework for an enterprise, including plans and policies which reflect recognized standards for implementing security policy (based on identifying stakeholders, security teams and infrastructure, data resource owners, and auditing used to ensure compliance).
To determine legal issues involved in information systems security policy and architecture, and to know when to seek advanced legal help and/or help from law enforcement authorities.
To manage projects involving cryptographic architectures for security and to implement a variety of solutions involving cryptography.
To develop strategies for all methods of access control to an organization's information systems and media containing organizational information (physical methods and network methods).
To ensure that an organization meets the appropriate federal or provincial privacy legislation.
Concordia University of Edmonton is a member of AACSB International—The Association to Advance Collegiate Schools of Business.