Concordia University of Edmonton features both graduate masters and diploma programs under the Faculty of Management. We offer Masters programs in Information Systems Security Management (MISSM) and Information Systems Assurance Management (MISAM) and Graduate Diplomas in Information Security and Information Assurance.
The focus of the graduate programs in MISSM and MISAM is two-fold:
To lay the groundwork for strong graduate level knowledge and skills for the respective programs of information security or  information assurance, and
To develop a proposal for a contribution to the field of information security and assurance and once approved to complete the proposal through the related research project.
The two parts of the graduate programs are different.  Part one is mainly courses which lay the graduate level foundation in information security and assurance.  Part two is proposal generation and completion in order to make a contribution to the information security and assurance field.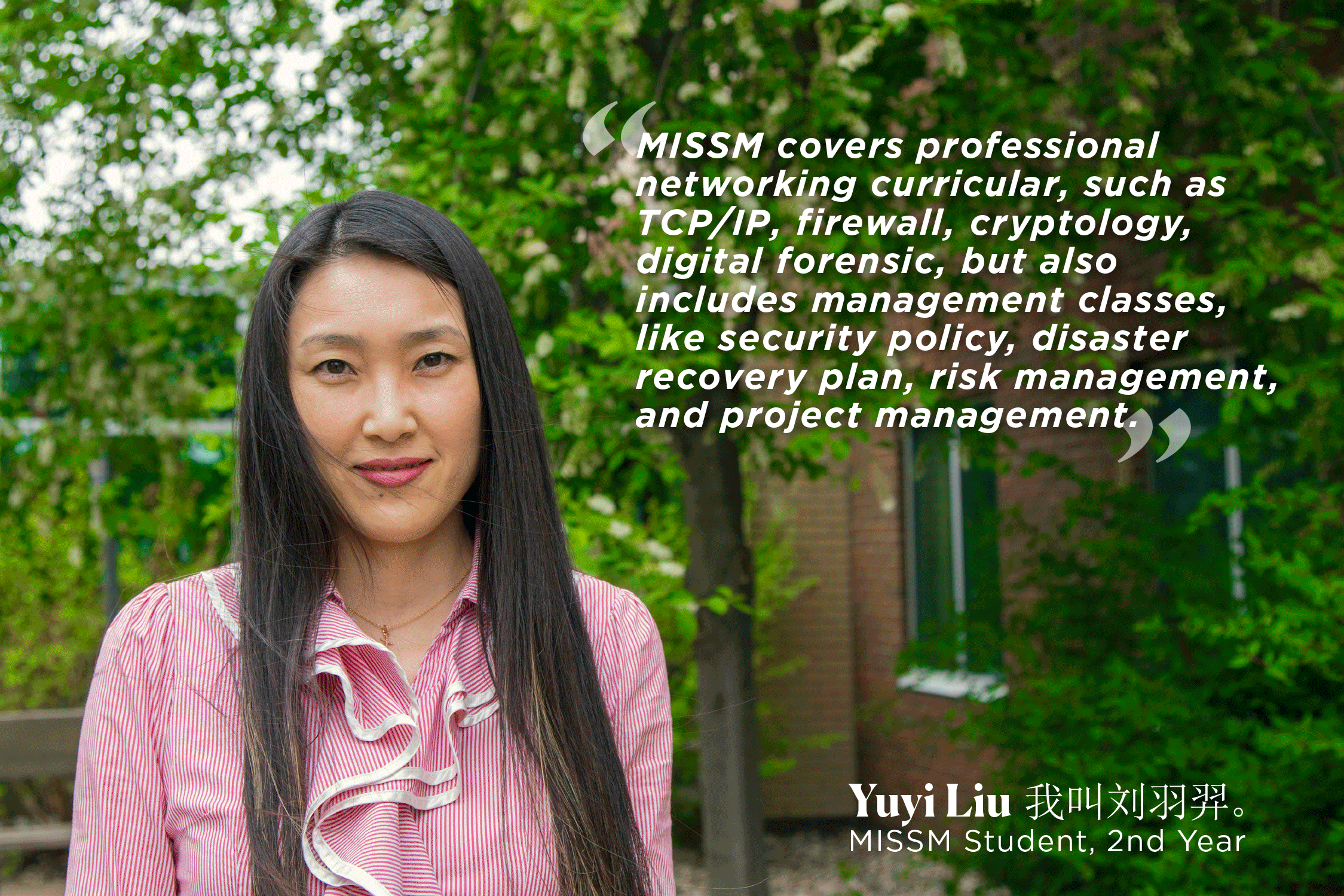 Proposal generation, acceptance and then completion of the research project is something which becomes invaluable in the careers following the program.  Security and assurance professionals often asked to develop proposals (for changes to or for new security or assurance projects) and once approved to implement the proposal.  The last phase of research is an excellent opportunity to gain this skill and then to apply it to different projects undertaken after graduation.
The 18 credits assigned to the project (9 credits for creation of the proposal in Research Methods II ISSM 559 and the final research of 9 credits in ISSM 580/1) is an indicator of how valuable this final skills is.
We recommend that the 60 credits be completed in 20 months (MISSM) or 20 months (MISAM) as this provides a sequence which is most likely to lead to success first in the coursework phase and then in the proposal and final research phase.
Concordia University of Edmonton is a member of  AACSB International—The Association to Advance Collegiate Schools of Business.