International Learning Abroad and Our Worldly Connections
Concordia University of Edmonton's Faculty of Management has been proud to foster international relations.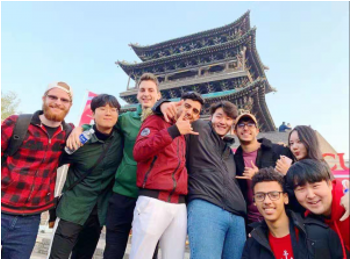 We are proud of our CUE-BFSU (Beijing Foreign Studies University) Dual Degrees in Management (4-year) program, where our first students went to Beijing in 2019 to begin year two of their program. Students are given amazing opportunities for learning when they are away. For example, CUE Management students James Wakelin and Benjamin Lummis moved to Beijing and started their 2nd year in the 1+2+1 Dual Degrees Program on Management in late August 2019 where they studied in the International Business School (IBS) at BFSU. They participated in an Immersion Week in Ping Yao, Shaanxi Province. Ping Yao is an ancient town of China, established in 424 AD and is a World Heritage Site recognized by UNESCO. Their Immersion Week was to explore this Ancient Town and submit a Tourism Business Development Proposal to the Town of Ping Yao.
Interestingly, over the years, many students have come to CUE, but fewer have gone away. Management students, such as Samuel Kohan and Ian McLellan, returned to CUE campus with life changing stories to share after participating in the International Study Abroad Program.
Samuel Kohan – BMgmt – University of Szczecin, Poland 2019
"I must admit, it was very fun to be an ambassador for Canada, and for Concordia, because I had many people tell me that when they think of North America, they used to only think about the United States, but they said I had helped to open their eyes to Canada as well."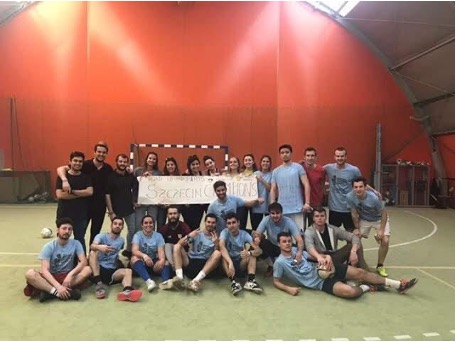 "Sports played an important role in my enjoyment of my time abroad. I am lucky to be a soccer player, because soccer is, without a doubt, the most popular sport in Europe. Almost every guy there played, and we would often kick a ball around twice to three times a week at a turf field about a 15-minute walk from the dorm. The first time that I really met people at the start of my Erasmus was because there was an important soccer game being played one night, so I asked in a group chat where I could watch it, and I was invited up to a room where there were about 20 people watching. I'll never forget the look on their faces or the ensuing silence that filled the room when I first started talking! They were shocked to hear I was from Canada, and could not get over my accent, and I was even nicknamed 'dictionary' for the first couple weeks. I was also lucky enough to make the Szczecin Erasmus sports team for a tournament called the Erasmus Games. Every Polish city with an Erasmus program put together a sports team of 12 to compete in a mini Olympics which consisted of futsal, volleyball, and basketball. This took place in early April, where we all spent a weekend together in Gdansk competing against other cities."
Ian McLellan- BMgmt (Accounting) Business Academy Aarhus, Denmark 2017/18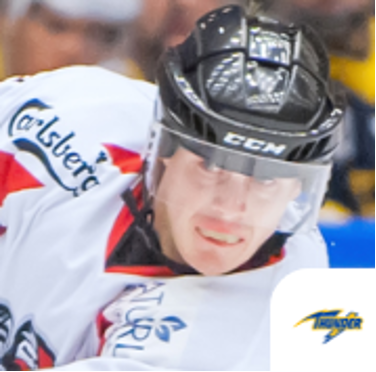 "I was able to bring some of my life from Canada overseas when I found a local hockey team I could play for. They provided me with the ability to upkeep my hockey skills while I was away and to view in depth, real Danish culture inviting me to their homes and parting some of their holidays traditions with me. With my international classes, I was also able to obtain small glimpses into their other cultures with tastes of the meals they cooked and stories they shared with me. Some of the lifelong friends that I have made from this exchange have allowed me to compare their cultures against my own and adjust my own perspective about the world with the new insights I have been given. I can benchmark my own way of living against someone else from a different part of the world and, with some deep thought, fine-tune my own opinions to one more worldly."
"… this Danish exchange has opened many doors and opportunities for my future. I have made friends from various places around the world, have had mentors who part valuable knowledge about the financial industry and how to begin a life in Europe, as well as learnt how to live in a place so different from one of that I am so used to and how not only survive, but use my surroundings to succeed personally and continuously put myself in positions to grow and learn."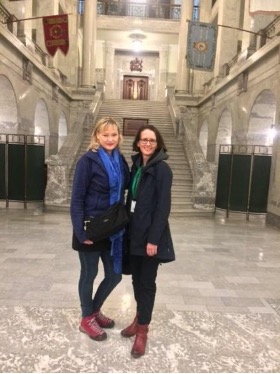 It is not just the students who make lifelong connections, as partners who visit CUE often remain connected. Dr. Barbara Czerniachowicz from the University of Szczecin, Poland continues to stay in touch with the Dean, Dr. Alison Yacyshyn after visiting CUE in the Spring of 2019. Both Ms. Sherry Palichuk and Dr. Alison Yacyshyn were Erasmus+ scholarship recipients to the University of Szczecin, Poland – and the Covid-19 pandemic resulted in the cancellation of their planned trips. The connections that are made are still being fostered as we communicate with our partners and look forward to being able to travel again.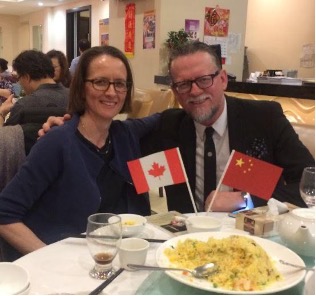 The worldwide connections that continue to be made by Dr. Manfred Zeuch, Vice President, External Affairs and International Relations and his team, have provided and continue to provide opportunities for Faculty of Management students, staff and faculty members.