When Studies and Athletics Collide
The Faculty of Management usually has about 40-plus Bachelor of Management students who are also athletes. Be it badminton, basketball, cross country/track, curling, golf, hockey, soccer, or volleyball, Management students have played on every team!
A few of the Management students shared how they have been successful at being student athletes.
How does a business program set you up for success in your future career?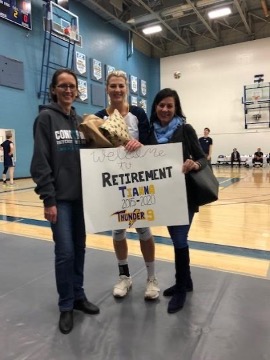 Tianna Smith – BMgmt (Accounting) & Women's Volleyball
"As someone who went directly into the accounting field right out of university, the business program gave me the tools to be successful at my position. I believe that schooling should teach you how to use critical thinking and give you the practical knowledge needed in the real world, and that's exactly what the business program did. I'm currently studying for my CPA designation and working full time, but I feel more prepared than ever because of the business program. I've also found that I'm more prepared to solve real life problems in my career because of the schooling I have received."
How were you able to balance sports and studies at CUE?
Evan Van Amsterdam- BMgmt (Marketing) & Men's Curling Team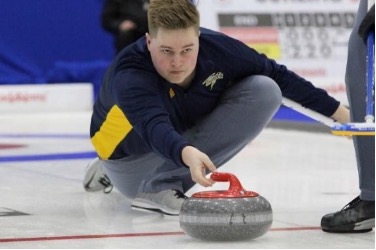 "Concordia University of Edmonton and their professors have always been very accommodating when I was travelling for competition and missing class time. I also lowered my course load at times, taking only 3 classes in a semester rather than 5. This helped free up my time so I could juggle both athletic performance and school workload."
Did being a student athlete affect your grades? Why or why not?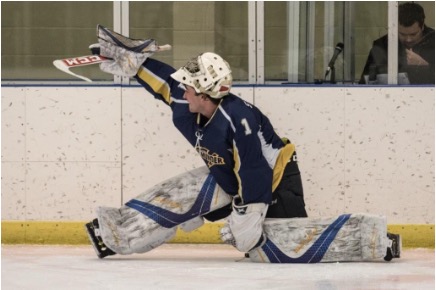 Garrett Storms- BMgmt (Accounting) & Hockey
"It did, but in a very positive way. In fact, my grades as a student athlete in University were significantly higher than in high school. Mainly attributed to the strong culture of Concordia athletics, and the emphasis put on us by coaches to do well on the ice, and in the classroom."
How does a business program set you up for success in your future career?
"By exposing one to the different skills, and abilities that are required to be successful in a real life application, beyond just the learnings of textbooks and other readings. Many of my professors were incredible at applying our course material to situations we may experience in the real world. This spurred a much more creative discussion in classes, and also granted an opportunity for students to learn from the vast spectrum of experiences across the professors in the business program."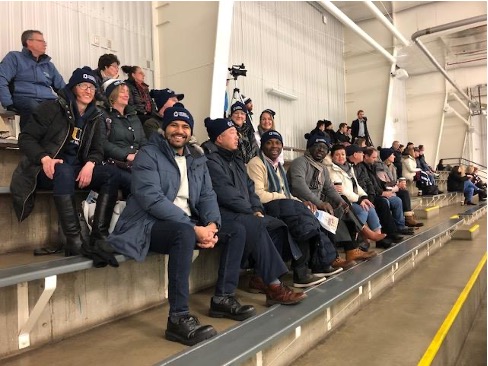 In reviewing historical data, some teams (like curling and hockey), have been and are very well represented by Faculty of Management students.
Just as students attend class, to show support of student athletes, the Dean and Management instructors have attended athletics games. The students are cheered on, no matter what the score!