Go back to news
Update on Students in 1+2+1 Dual Degrees Program on Management in China
Posted on: Nov 25, 2019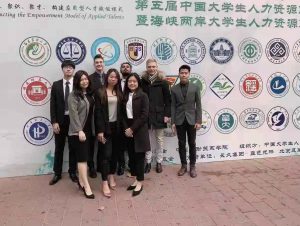 CUE's 1+2+1 students have been busy this past weekend. James Wakelin was awarded 2nd place as an Individual in the Case Study Finals in the 5thAnnual China University Students Human Resources Career Skills Competition. (To know more of the competition, please see our previous news posting at https://concordia.ab.ca/greetings-from-121-dual-degrees-program-on-management-students-in-china/ )
James received his case 5 minutes before he needed to present. His case was about a Chinese toy company planning to expand into the North American market. James was an HR manager and had been given $900,000 US dollars to develop a marketing plan and a R & D team in the case.
James talked about the challenge of the trade war. Then he proceeded to break down the $900,000 to display that the company would need a team manager, skilled workers that know the domestic markets and how much each would cost. He made sure to include extra money allowance for internships with marketing students because they are inexpensive but have great ideas. Alternatively, he suggested hosting a competition and allocate some of the money for a prize (scholarship).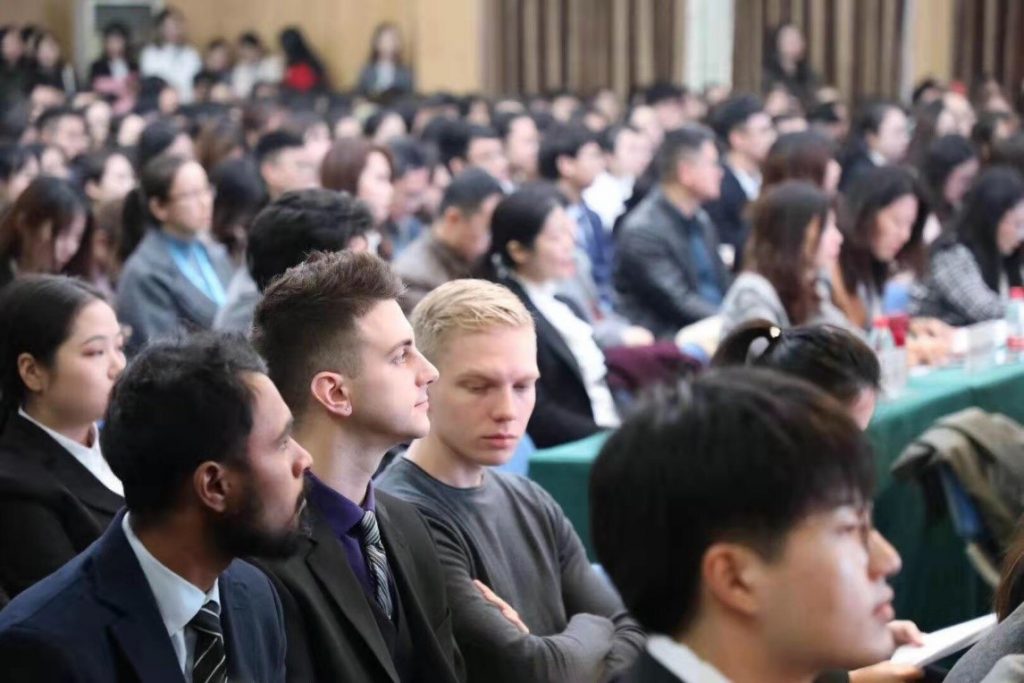 With only three months of experience in China, James only had 5 minutes to think in the perspective of two cultures and two countries and won 2nd place as an individual among the 500 competitors from mainland China and Taiwan, it is a huge success for James! Congratulations James!
Below is the CETV (Central China Education TV) news report about the competition. The competing university students enjoyed this competition, applied what they have learned in classrooms to real cases, built networks, and made connections with companies.
http://m.cetv.cn/p/342642.html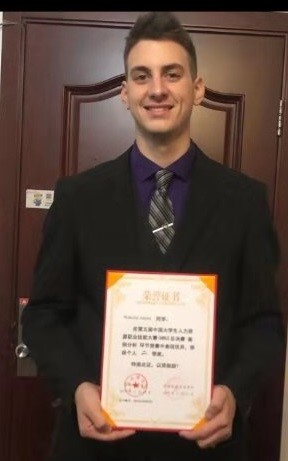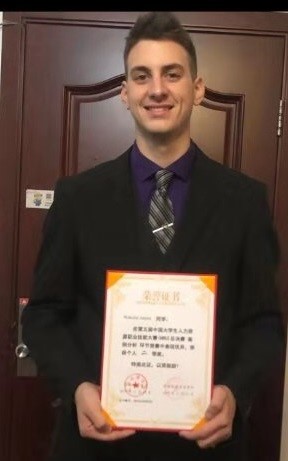 As for Benjamin Lummis, he has started his ice hockey refereeing life on weekends. The 2019-2020 Beijing Ice Hockey Season has started. 252 teams from 29 Ice Hockey Clubs (over 3700 players) in Beijing will play this season. Below is the BTV (Beijing TV) news report about the Ice Hockey Season in Beijing. It is a great opportunity for Benjamin to engage in sport overseas and build up a network with people who share the same passion.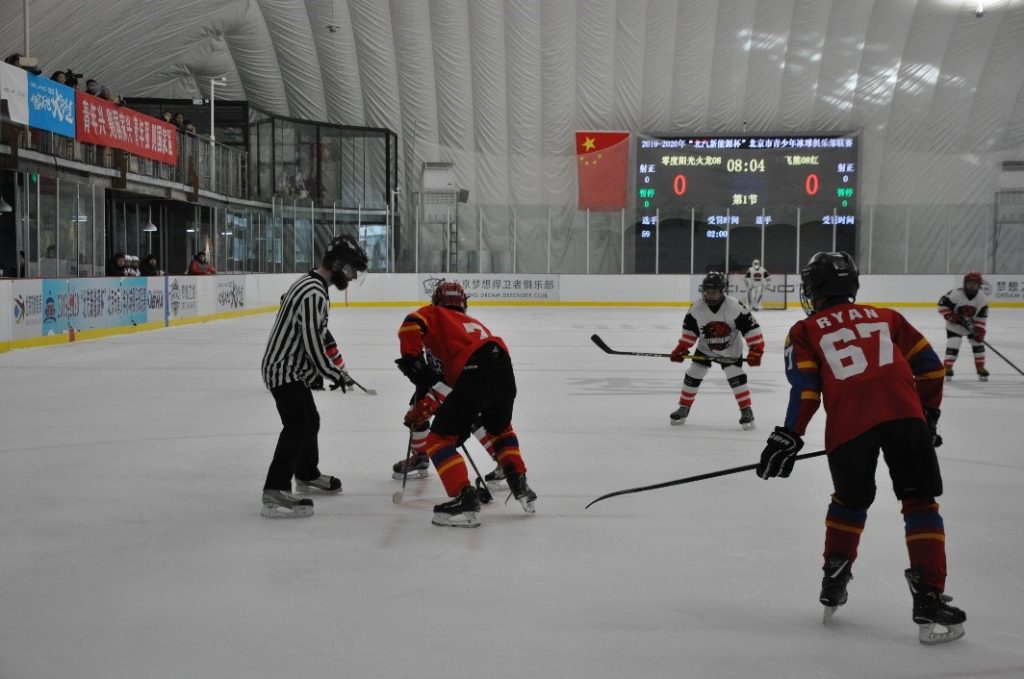 https://m.btime.com/item/router?gid=26hcnpi7596di71ahpm8q882b9i
We wish James and Benjamin continue enjoying their 1+2+1 Dual Degrees Program on Management study at BFSU, Beijing, China.