An In-Demand Profession
The need for information systems and security professionals is growing along with increasing reliance of businesses and governments on the technology. The demand for information systems security and assurance professionals shows no end in sight. Our programs maintain a sharp focus on the needs of employers and changes in industry. Make information security and assurance your choice and join a growing field.
A Business Focused Program
The Assurance program focuses on the business aspect of IT and prospective candidates are expected to have a background in both technology and accounting/finance. You may be required to take additional courses as a probationary student in the program if you do not have all of the MISAM prerequisite courses but are otherwise admissible.
Our program follows the Information Systems Audit and Control Association (ISACA) model curriculum. We use and follow ISACA best practices and normally encourage students to pursue a COBIT 2019 Foundation certification during the program and some consider other COBIT 2019 certifications and other ISACA certifications.
At the end of the program some students also write the Certified Information Systems Auditor (CISA) exam or related certification exams such as the CISM (also offered by ISACA).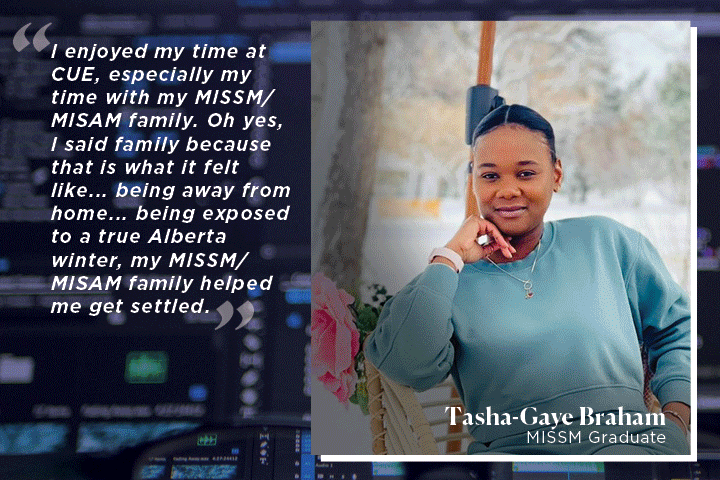 Program Objectives
To understand the process of auditing and in-depth knowledge of information systems auditing and general understanding of financial auditing.
To gain first-hand experience in conducting risk based information systems audits and in communicating the results to the enterprise.
To identify sources of risk for the loss of enterprise information and to develop methods of the financial resources available to mitigate these risks and provide assurance.
To gain a deep knowledge and appreciation of the role governance plays in the success of public and private sector organizations.
To understand the role of information systems security in relation to the other business assurance processes in an enterprise.
To develop a plan for the enterprise to recover from disasters and to test the plan in order to ensure that the plan is ready to be implemented when needed.
To investigate information systems security incidents and develop and implement solutions to recover or minimize any loss of information.
To develop an appropriate information security framework for an enterprise, including plans and policies which reflect recognized international standards from implementing security policy (based on identifying stakeholders, security teams and infrastructure, data resource owners, data custodians, and audit methods used to determine compliance).
Contact
Contact the Department Chair for further details.
For more information on admission requirements, please refer the Academic Calendar.
Concordia University of Edmonton is a member of AACSB International—The Association to Advance Collegiate Schools of Business.