A unique program, set up specially by three of Concordia University of Edmonton's Brazilian university partners, provided the opportunity of a lifetime for seven of our students in May 2018.
The University of Santa Cruz do Sul (UNISC), University of the Taquari Valley (UNIVATES), in Lajeado, and La Salle University (UNILASALLE), all in the state of Rio Grande do Sul in South Brazil, set up a program which allowed our students to spend one week at each university. Our students were able to experience a range of events from classes and field trips, to social work for vulnerable populations, all the while immersing themselves in the culture, experiencing the social aspects of Brazilian life such as dances and learning how to cook Brazilian churrasco (BBQ)!
In their own words:
"I would like to encourage anyone to participate in this study program to Brazil. This program was structured very well, and I was able to fully immerse myself in Brazilian culture. By studying for three weeks, each week at a different university, I gained new educational experiences, made new friendships and explored the state. I tried new foods, dances, traditions. It was truly an amazing time.
Through this program I gained a better understanding of Brazilian history and culture. I am thankful that Concordia had such a program because I would never able to gain such wonderful educational and cultural experiences. The program was amazing and Brazil is now one of my favourite places."
– Jasmeet Pannu
"Our three week cultural exchange in Brazil was a very rewarding experience! It was so gratifying to be able to see how people in other countries live and expand our world views. The classes we had were informative, the campuses beautiful, and everyone we met was so nice and generous! Many of the universities have programs dealing community outreach, and it is humbling to see all they do to improve other people's lives. Many of our activities dealt with the sciences, which meant we were able to go on nature walks while talking about water conservation, make yogurt, learn about Brazilian flora and fauna, and even test our blood which we drew ourselves [not mandatory for people who don't like needles]! We had many chances to experience the culture of the state, Rio Grande do Sul. From their churrasco barbecue, to their matche tea, to their pizza rodizio and their gaucho dance, we were submerged in the local culture. I would recommend the trip for anyone looking to get out of their comfort zone and travel!​"
– Rebecca Kennedy
Jan Friesen has talked about her experience on her blog. She also found the experience engaging and inspiring!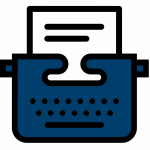 "My 3-Week Adventure in Brazil
Flying to Brazil was the farthest I had travelled away from home and the longest route I had ever travelled by plane. To travel the 11,736.95 Km journey, we had to take three flights, totaling 16 hours and 15 minutes in the air. After nearly two days of travelling to get to our final destination, we were tired, somewhat exhausted, yet ready for what the next three weeks had entailed for us.
When we arrived, we were greeted by a fellow student from UNISC who had previously attended Concordia in 2016 for an exchange semester. Additionally, there was also a group of students from Ecuador who were to participate in the same program as us for only the first week at UNISC in Santa Cruz do Sul. Here we formed great bonds, not only with the Ecuadorians who attended the program with us for one week, but also the people who we engaged with inside and outside the program such as professors, university staff, students, and our host families.
The first week was structured in such a manner that we took advantage of every minute of the day whether it was light or dark outside. It could be said that it was structured more than what some of us had anticipated, however, this structure allowed for us to experience many different things academically and culturally. At UNISC, we engaged in a variety of activities such as mini-lectures on various topics, several tours which included a tour of a tobacco plant and a Brazilian micro-brewery, and time spent with seniors who were students of UNISC's social program – UNIAMAS which is education for retired seniors. The second week at Univates in Lajeado was similar to that of UNISC, however, while in the labs, we gained more hands-on experience such as making yogurt in the food biotechnology lab. We also got to see traditional southern-Brazilian dancing called Gaúcho and partake in it too. For Univates social initiative, we went to a poor neighbourhood and spent time with children who were less fortunate. Here we bonded with them and played a game of musical chairs. Our time spent with the children was short, however, it was easily seen that they appreciated and enjoyed our presence. Our final week at UniLaSalle started off with a city tour of Porto Alegre. During the week we met with professors and students for all different faculties, exchanging not only cultural information but also social, educational and political views. The experience in the Fab Lab was one of a kind. This is where we got to imagine, design and create something of our own choice to later take back home with us to Canada. I created a 2D map of the world using wood and a laser cutter. For UniLaSalle's social initiative, we visited an orphanage in Porto Alegre which also acted as a school and care center for children from less fortunate families. Here we received a tour of the place and played with the children before their lunch time. Even though there were several differences such as language and social class, we all came together on the basis of music, games and sports. On our final day we went to a touristic town called Gramado. It is very German-like in its architecture and reminded us much of Banff. Going to Brazil and travelling for three weeks on an academic basis was one of the most interesting yet rewarding experiences I have ever had."
– Allison
Our Brazilian university partners also shared their memories:
Univates put together this slideshow, scrapbooking this part of the visit (courtesy: Rebecca Kennedy):

Unilasalle shared a Flickr album of photographs from their week of the tour:
Muito Obrigado (thank you very much) to our Brazilian partners from our students!