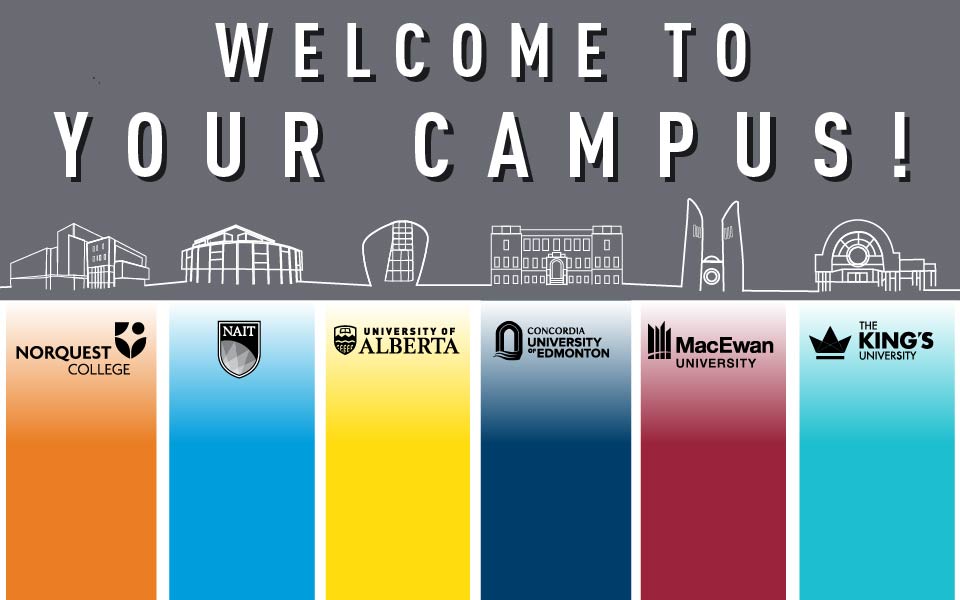 When you arrive
Are you a new student arriving between September 1st and 5th?
If you are, look out for the welcome team in the Airport's Arrivals Halls between 10AM – 12AM. Tell them that you are a new student at Concordia University of Edmonton and they will provide you with the initial information that you will need as well as answer questions that you might have.
Transportation 
Once you have your bags and documents you are ready to make your way to campus!
There is a FREE Sky Shuttle service available that will drop you off at CUE or one of the designated drop off locations. All you have to do is fill out the form below and let us know when we can expect you.
The Sky Shuttle is free to new students arriving between Sept 1 and Sept 5.
If you are a returning student or accompanying a student but would like to use the shuttle service, you can simply purchase a ticket ($18) at the Sky Shuttle booth.
For additional travel information visit the International Student Arrival Guide To EIA
We can't wait to meet you!
By completing the following  form, you consent to CUE collecting and disclosing this information to Sky Shuttle Airport Services