Thank you for attending Info Night 2023!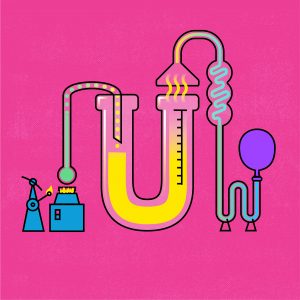 We welcome you to come and visit again, any time!
Come in for your own private tour, join a group tour, or experience a day in the life of one of our students. You can also chat with our Admissions team and find out what you need to come here.
We want you to make the right decision for you. We're here for you. Drop us a line or give us a call at 780-479-8481 or toll-free at 1-866-479-5200 and we'll be happy to help.
Discover CUE at Info Night
Think Open House but on a smaller scale.
See the opportunities that await you! We look forward to welcoming you and showing you how your big future starts with CUE's small campus experience.
PLUS! Sign up to receive an application code by email to apply for FREE that night!
Can't make it to campus? We don't want you to miss out. Register to receive the application code to apply for free as well as link to the virtual event, including a welcome from President and Vice-Chancellor Dr. Tim Loreman and a live stream of our faculty presentations!
(Application fee waived for domestic students only)
Grade 11 students can apply now for Fall 2024 through our Jump Start program.
Grade 12 students who have already applied.
Grade 12 students who are undecided; applications are open for Fall 2023 until June 30; Winter 2024 applications now open.
Family, supporters, counsellors, anyone interested in finding out more about CUE!
Application fee will be waived – Admission Advisors will be on hand to assist with the online application (fee waived for domestic students only).
Registration Advisors will also be on hand to assist Fall 2023 admitted students with the registration process.
Faculty presentations from the Deans and booth fair; all links will be emailed ahead of time and available on our event webpage.
Campus tour
Prizes!
| | | |
| --- | --- | --- |
| President's Welcome | 5:15 p.m. | Tegler Centre |
| Bachelor of Management | 5:30 p.m. | T 104 |
| Bachelor of Education | 6:00 p.m. | T 104 |
| Bachelor of Arts | 6:30 p.m. | T 104 |
| Bachelor of Science | 7:00 p.m. | T 104 |
---
When it comes to selecting your program, choose from a broad range of Bachelor degrees in Arts, Sciences and Management, including international dual degrees! Then look forward to After Degrees in Education or Public Health, along with a number of unique Master's Degrees.
Whether you study arts, science, or management, no two CUE degrees are the same – because no two students are the same.
Check out the full listing of our programs, or check out the Faculty pages:
Still have questions about our programs? Unsure about admission requirements? Not sure where to apply?
---