Advisory Committee Members
Marlow Currie, Alberta Environmental Network/Board Director Energy Regulatory and Climate Change Consultant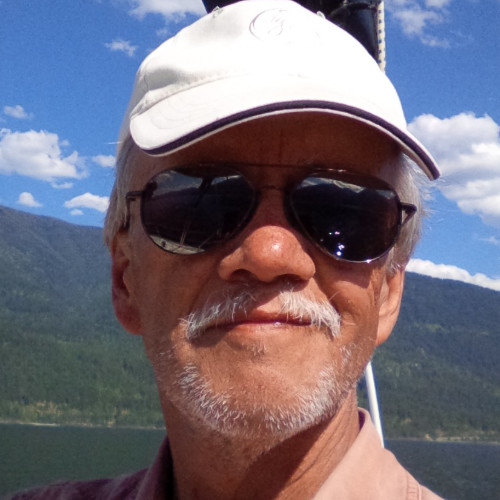 Respected and proven visionary with over 25-years' experience in sustainable energy and environment design and development through proper science and ethics. Expertise in business development and deployment of projects that require social responsibility and successful environmental and regulatory policy with government, industry and the public.
Adam Daryaei, CEO of SCHTUDACH Inc.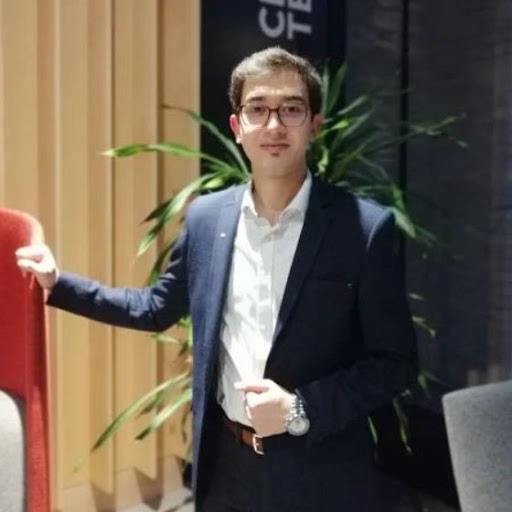 Adam Daryaei, engineer, pilot, inventor, executive and entrepreneur, started his career in 2014 as electrical engineer in National Iranian Oil Company and joined British Petroleum in 2017. Adam has extensive experience in the oil & gas and power generation industry. Concurrently, he launched a professional firm to supply electrical equipment for industries. Because of his great passion for aviation, he founded his first startup and managed several breakthrough product innovations for general aviation such as electronic flight instrument systems. Adam earned his master's degree in renewable energy and efficiency from ÉTS university in 2019. Adam pursued his entrepreneurial journey and established Schtudach Inc. that focuses on development of clean energy technologies for aviation and transportation.
Bill Eggertson
Co-founder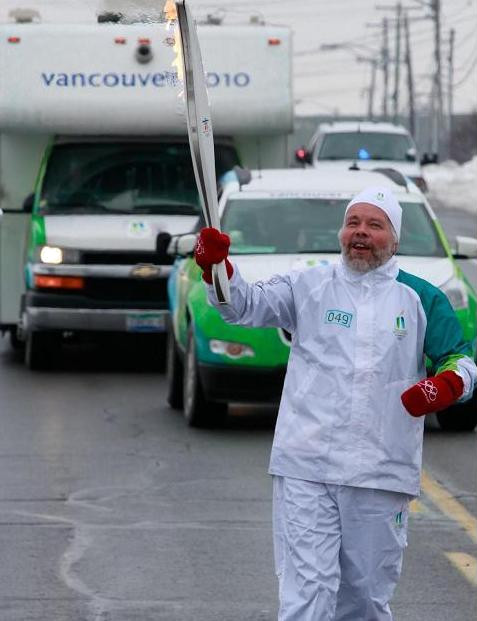 "If our planet is to survive the growing threat of climate instability, immediate action is required by all earthlings, but there is a desperate need for knowledgeable and trained professionals to show the way forward, and this is where CUE can play a vital role."
Bill's career in association management has involved the promotion of renewable energies and climate change, by working as senior staff officer or consultant for eight organizations including the Canadian Association for Renewable Energies, IGSHPA Canada, Earth Energy Society of Canada, SESCI, RenewableEnergyFocus (UK) and SolarAccess (US). He was trained by Al Gore to explain the implications of global warming under the Climate Reality initiative, and was manager of the Climate Security initiative in Canada for the UK Foreign Office.
He has served with many volunteer groups, including recent positions on the environmental, planning and energy evolution advisory committees of the City of Ottawa, and the Independent Electricity System Operator of Ontario. His commitment to environmental stewardship was the basis for his selection as a torchbearer at the 2010 winter Olympic Games and, in 2013, he renovated his older home to become one of the top-20 energy-efficient retrofits in Canada in order to demonstrate the NetZeroPlus concept in building design.
Christian Felske, Director, Renewable Energy Systems at City of Edmonton
Christian received his Civil Engineering Diploma and his Ph.D. in Solid Waste Management from the University of Essen in Germany. Prior to moving to Canada, he was a project engineer with a regional waste management company in Germany. After moving to Canada in 2003, Christian worked as a research scientist at the Alberta Research Council before joining the City of Edmonton in 2009.
Christian has acted in various leadership roles and in 2016, Christian began working on the renewable energy portfolio within the Integrated Infrastructure Services department in the City of Edmonton.
In his current role, he is responsible for leading the development of the Blatchford Renewable Energy utility and the Downtown District Energy Initiative.

Cam McNeil
Founder; Class of '59 and former Regent; PEng. rtd.
"The McNeil Centre is the culmination of my professional life. It is a means of addressing some unfinished business by doing helpful things in renewables, a sector that is just now beginning to be appreciated as the energy of our future.
Bill, Gord and I go way back in a renewable technology that is also very effective, using heatpumps for heating and cooling from solar energy stored in the earth. It is an under-utilized opportunity for Alberta and Canada. I had the privilege of designing a unit that was found to be the most effective in the world.
My education and appreciation of renewables began with running CREDA, the federal/provincial conservative and renewable energy demonstration agreements. We demonstrated 120 technologies at 1500 sites. The winner of the post program evaluation was earth coupled heatpumps.
CUE was an easy choice for the Centre. My 18 years on the board impressed me with its innovation and openness. The president, Dr. Loreman, with his can-do attitude approved and we were underway. Now to turn faith into action!"
Mike Mellross, Program Director, Climate Innovation Fund (Calgary and Edmonton) at Alberta Ecotrust Foundation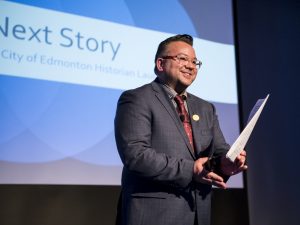 Mike Mellross is the Director of the Climate Innovation Fund (previously LC3) at Alberta Ecotrust Foundation, working in partnership with the City of Calgary and the City of Edmonton, the Climate Innovation Fund will initiate, support and accelerate urban carbon-reduction solutions in the two largest urban centres in Alberta, helping those cities and Canada meet their climate change targets. Initiated through a $40 Million endowment from the federal government, The Climate Innovation Fund will work with partners in each city to catalyze emissions reductions across all sectors including buildings, transportation, industry and waste.
Prior to joining Alberta Ecotrust, Mike supervised the Energy Transition and Utility Supply unit at the City of Edmonton. His team was responsible for the implementation of Edmonton's Community Energy Transition Strategy, a long-term plan designed to advance Edmonton on a low carbon path. Mike also managed the City's utilities file which included the initiation of a power purchase agreement for the procurement of 100% green electricity for city operations.
Mike has over 20 years of experience across private and public organizations, working in the realm of environmental policy, energy management and sustainability. Mike is a published author with articles in popular science journals on the application of market transformation theory for the achievement of climate change goals. Mr. Mellross has degrees in Environmental Science, Water Pollution Studies, and Natural Sciences and is a registered Professional Agrologist with the Alberta Institute of Agrologists. Mike was recently a recipient of FCM's Best for Canada Innovator award and a 2019 winner of the Charles Labatiuk award for environmental excellence.
Brent Scorfield, Business Advisor (retired) to the Alberta Carbon Conversion Technology Centre (ACCTC)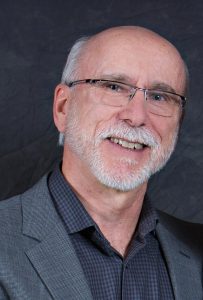 Brent Scorfield has over 30 years experience working in the environmental industry across Western Canada and Ontario. He has provided consulting and environmental services to various industry sectors and government organizations within the areas of hazardous waste management and product recycling. Since 2005 Brent has worked as a business advisor for a research and development agency of the Alberta government within the areas of environmental monitoring, GHG emission reduction, renewable natural gas and carbon capture and conversion.
A resident of Edmonton since his move here in 1995, Brent is a biology graduate from the University of Waterloo. He has recently retired from InnoTech Alberta, a subsidiary of Alberta Innovates, and maintains interest in developments that manage impacts on our environment, improve water management and transform waste into useable products.
Vedran Skopac, Principal, MANASC ISAAC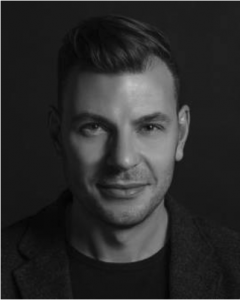 Vedran believes in DISTINCT, DIVERSE and DYNAMIC architecture – the three sacred D's of design. His idea of 'Emotionally Sustainable Architecture' is focused on building socially sensible communities conducive to thrive of human spirit.
Vedran is an international thinker. He started influencing the world of architecture in his native Croatia, Europe, where he joined 'njiric+njiric' architects (El Croquis No. 114[II]), and delivered work that has been published and discussed throughout the Globe (MARK, DOMUS, 2G no.57).
Currently living in Edmonton, he is part of the Manasc Isaac Architects group where he is actively helping build sustainable and contemporary communities. He became a Principal of Manasc Isaac in 2019.
Vedran's most recognized design on Northern American soil, The Mosaic Centre for Conscious Community and Commerce, was completed in February 2015 and is the crown jewel of sustainable building in Canada, becoming the first Net Zero energy commercial office building in Alberta — an example of Alberta's oil and gas abundance igniting innovative, sustainable projects. With this project he helped steward the Integrated Project Delivery (IPD) movement in Alberta — a contract model that is gaining momentum in a marketplace desperately seeking a Better Way.
Eager to learn and share knowledge Vedran is helping teach in four Canadian schools for architecture and design (UofT John H. Daniels in Toronto, UofC EVDS in Calgary, RAIC Syllabus in Edmonton, and UofA Art&Design in Edmonton).
Nesreen Weshah, Robogarden/University of Calgary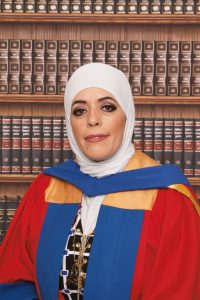 In 2015, Dr. Weshah earned a PhD degree in Civil Engineering/Project Management with a specialization in Interface/Agile Management from the University of Calgary. Dr, Weshah also holds Master and B.Sc. degrees in Architectural Engineering. Dr. Weshah is a former Postdoctoral Associate at the University of Calgary's Haskayne School of Business with professor Dr. Robert Schulz. Her 15 years' experience includes over eight years of Canadian experience; including a project that was able to increase community awareness and engagement of the renewable energy sector. She achieved this by conducting research study titles that measured the sustainability of existing communities using LEED, the Neighborhood Development (LEED-ND) Rating System, in the city of Calgary.
Dr. Weshah has over ten years of academic teaching and instructional experience at a post-secondary level. She has developed credit and non-credit programs and courses with the University of Calgary. These skills facilitate her ability to develop programs based on industry needs for training high quality personnel in different fields. She designed and developed an interactive tool to integrate agile risk, alert, team, safety, and digital data infrastructure management techniques into a structural health monitoring system, mobile mapping system and building information modeling. She designed the development of a project team and prepared Agile Team Management for high technology projects with high dynamics and cross collaborations. This project was recognized by industry during the Global Petroleum Show in 2018 and 2019 where she spoke and presented.
Dr. Weshah is well-versed in both the operation of a post-secondary environment and the processes and challenges of the private sector. She is a project management coach and monitor who can help companies to understand the importance of project management. During her career, Nesreen has participated in many conferences and workshops within Canada and internationally.
Dr. Isha Katyal, Director, Industry and Innovation, Concordia University of Edmonton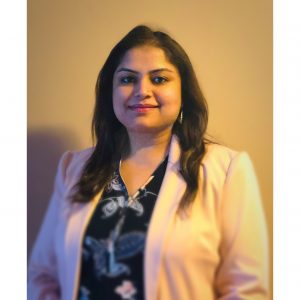 Isha Katyal, PhD., currently works as the Manager of the BMO Centre for Innovation and Research (BM)-CIAR) where she is involved in advancing University's applied research initiatives such as the Center for applied artificial intelligence and McNeil Centre for applied renewable energy. She leads Innovation Launchpad @CUE, a work-integrated program for entrepreneurial education at CUE and works with CUE faculty in the areas of industry connection, knowledge transfer, and research commercialization. Dr. Katyal is also the director of Elixr Simulations, an Edmonton based not-for-profit organization that offers programs and services for adoption and development of virtual, augmented and mixed reality-based technologies.
Dr. Katyal has developed a career in the innovation industry by working both in private sectors and post-secondary institutions. In Canada, she first worked as an industry liaison intern at the University of Saskatchewan where she was involved in early-stage technology assessment, marketing early-stage technologies to potential industry partners and business plan development while finishing up her Ph.D. in microbial ecology. Later, she worked as a technology management officer at TEC Edmonton, a joint venture between the University of Alberta and the Edmonton economic development corporation (EEDC). At TEC Edmonton, she was involved in identifying projects of commercial interest, intellectual property assessment, and strategy development, facilitating research collaborations with industry, negotiating licensing agreements for intellectual property and sponsored research and propelling new ventures for the University of Alberta researchers and local Edmonton entrepreneurs. Prior to moving to Canada, she worked as a business analyst in Evalueserve (India), developing competitive intelligence reports for global pharma and biotechnology-based companies. She obtained her Masters in Biotechnology from Thapar University (Punjab, India) and Bachelors in Science (Zoology, honors) from Delhi University (Delhi, India).
Dr. Manfred Zeuch, VP External Affairs and International Relations, Concordia University of Edmonton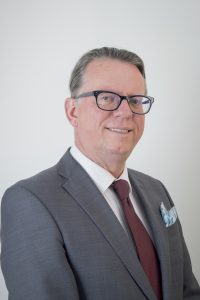 Dr. Manfred Zeuch is Vice-President, External Affairs & International Relations at Concordia University of Edmonton.
He holds a PhD from the University of Strasbourg, France, and has worked as a professor, in international relations and in research administration at a large university in South Brazil for many years. He successfully started Concordia's internationalization in early 2012.