Engaging Entrepreneurial Mentors for Innovation Launchpad @ CUE
One core objective of the Innovation Launchpad Program is to meaningfully engage entrepreneurial mentors with CUE community members who are starting their ventures. These mentors can comprise members of the local innovation ecosystem, entrepreneurs and CUE Alumni who have either graduated from the Innovation Launchpad @ CUE program or who started a venture while attending CUE.
The Innovation Launchpad Mentorship Program matches mentors with mentees who are current CUE student entrepreneurs. In several instances, these mentors will be CUE Alumni who have graduated from the Innovation Launchpad @ CUE program and have continued to grow their venture post-graduation. These mentors, while growing their ventures, will be able to develop skills relevant to their growing teams and acknowledge that they may not be paying themselves as their business gains early traction. For mentees, they are able to connect with a peer student entrepreneur who has a combination of experience and empathy for the early-stage student entrepreneurs, which can be difficult for seasoned entrepreneurs. Hence this mentorship program is mutually beneficial for mentors and mentees while creating a pool of seasoned entrepreneurs for the economy. In addition, this program focuses on mentoring the individual rather than advising the company. The Mentorship Program will maximize opportunities for participants to learn necessary skills and access valuable entrepreneur support in a practical, experience-based learning environment.
Role of mentees
The primary goal of joining the Mentorship Program is to be inspired to keep working on your idea using lean startup and customer development methodology.
You must take initiative. It is your job to reach out, ask questions, seek advice on the next steps, explore possible introductions, and above all else, work on your venture.
As a mentee, you should strive to build a relationship with the mentor so that you feel comfortable coming back to the mentor as you build your idea.
Consistent contact is critical to moving your venture forward. Seek advice in preparing for grant opportunities and pitch competitions, both internally and externally.
Mentees are to commit 2 to 4 hours per month to their mentors. You will be assigned to one primary mentor. You are required to engage with your mentor at least once a month, in addition to checking in with the Director, Innovation and Industry at CUE
2020-22 Innovation Launchpad Mentors
Pawan Soobhri, Director, Galific Inc.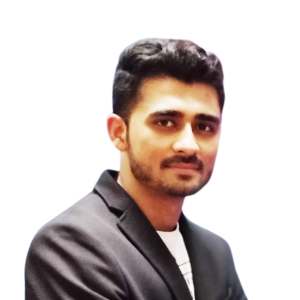 Pawan Soobhri, a budding entrepreneur, believes that we learn by doing. He started his entrepreneurial journey as a student entrepreneur and after several failed ventures, he is successfully running his e-commerce business to support small businesses and local artists.
He is a CUE alumna and graduated with a Master's in Information System & Security Management in 2021. His ventures have won several provincial entrepreneurship competitions and he has strong technical expertise in the areas of information security, website and app development and IT solution integration.
Cathy Goulet, President, Killick Leadership Group Ltd.
Cathy Goulet, President of Killick Leadership Group Ltd., believes passionately that life is meant to be lived, every minute, every day. A serial entrepreneur, Cathy partnered in a construction company, delivered national events for thousands, and consulted, trained and coached hundreds of business owners and community leaders. Her years supporting businesses and communities means she has many stories to tell and wisdom to share.
Cathy has a Bachelor of Commerce, a Master of Arts in Work, Leadership and Organization and is a graduate of Erickson International Coaching. Her board appointments include the Alberta Motor Association; Northern Alberta Business Incubator and the Alberta Centre for Sustainable Rural Communities at the University of Alberta. Cathy is also a member of the Institute of Corporate Directors and the International Coach Federation.
Aggie Mikulski, Founding Principal, TIPP Consulting
Aggie is the founding principal of TIPP Consulting. She has 25+ years of experience working with large and small organizations in business, government and not-for profit sectors spanning numerous industry segments including pharmaceuticals, life sciences, market research, food processing, banking branch services and retail. She has worked with entities such as AstraZeneca Canada, Alberta Health Services, BioAlberta, Boehringer Ingelheim, Government of Alberta, mHealth Solutions, and World Trade Center Edmonton, among others. Focused on personal development she continues to seek training while running her Consulting practice. She holds an MBA and a few certifications such as CCPE, MBTI® and TypeCoach Master certification.
Aggie has served on a number of boards of not-for-profit organizations including the Ballet Edmonton (formerly Citie Ballet), Kids Help Phone, the Junior League of Edmonton, and Alberta Food Processors Association. In her tenure with the Junior League of Edmonton (JLE) she chaired the Homes for the Holidays fundraiser in its formative years and then as President, re-positioning JLE for renewal and growth after years of shrinking memberships. For part of her tenure with Citie Ballet she served as the Vice-Chair and created the first strategic plan. She also served on AHS Edmonton Zone Continuing Care Client and Family Advisory Council in its foundational years helping to develop the vision, mission, and structure. Currently Aggie serves as an Associate Chair for the NAIT Centre for Advanced Medical Simulation Program Advisory Committee, a member of the Concordia University of Edmonton's CIAR and CAAI Advisory Committee and volunteers with University of Alberta Alumni Association's ASSET Program.
On the personal side, Aggie has adored dance from childhood. She trained and performed with amateur dance troupes in her formative years and takes various dance classes to this day. Her other passions include traveling with her husband, Ron, dog walks in Edmonton's river valley, and sports such as volley and tennis.
Questions?
Email questions related to this program to innovation@concordia.ab.ca