Security Tips
Be Safe! Although Concordia University of Edmonton has a low crime rate, every year a few students fall victim to acts of vandalism, theft or other crimes.
Never leave your valuables; laptop, tablet, smartphone, package, purse or wallet unattended. That quick walk to the cafeteria washroom is all the time it takes to lose your valuables.
Always keep expensive items on your person. Lockers and cars can be broken into. Better yet, don't bring these articles to campus unless absolutely necessary.
Always lock your vehicles and store valuables in the trunk or out of sight.
Lock bicycles with a good quality lock.
Become familiar with people who have lockers in your area.
Keep your locker combinations to yourself and use a good quality lock.
Walk with a trusted friend or call Campus Security, 780 479-8761 or 5555 from an internal phone, when leaving campus buildings late at night.
Know your surroundings and do not place yourself in dangerous situations.
Recommended Locks
These styles of shrouded locks shown below make it hard for anyone to break in to your locker. If you purchase this style or another style of good quality lock you are making it hard for a criminal to steal your property.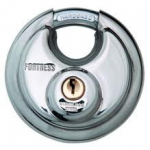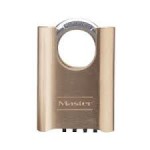 Active Shooter / Assailant Response Education and Drills
Concordia University of Edmonton takes the safety and security of its stakeholders seriously. We conduct Active Shooter Response drills which include all people on campus, students, faculty, staff, contractors, and any guests.
Even though it is extremely unlikely that any of us will ever face such a tragedy, we are firmly committed to being prepared, so that if the unthinkable happens, anywhere, we all will have a better response.
Students, Faculty and Staff are welcome to attend one of the Active Shooter Response training sessions. Participants are welcome to bring lunch.
Participation in the drill is optional. If you do not want to participate you can go to the opt-out room (location to be determined). Keep checking for upcoming training and drill dates.
Fire Drills
Fire drills are one measure in our fire safety plan.
Fire drills familiarizes students, staff, and faculty with the sound of fire alarms and the formalized procedures for evacuating the building in a controlled manner if an emergency occurs.
It provides an opportunity for staff and faculty to practice evacuation procedures so they will be able to assist with the evacuation of the building during an emergency.
They also provide our Maintenance and Security teams the opportunity to check existing life safety systems and related equipment to ensure they work as intended (e.g., audibility of fire alarms, etc.).
Fire drills and response training are held every year. Please keep checking for upcoming training dates.
For more information, please contact Andrew Sterne, Director Custodial & Security Services at (780) 479-9311.