State of the University Address
The State of the University address is given annually to revisit the past academic year, reflect on successes and challenges, and provide a vision for the future.
A Year of Uncertainty and Resiliency
The 2019-20 year will be remembered both for the challenges and uncertainty created by the COVID-19 pandemic and the corresponding resiliency demonstrated by our university community. This year's address details how CUE responded to the COVID-19 pandemic; provides important context, facts, and figures; and shares stories of growth, innovation, partnership, and student life from across campus. The full document is available here.
Infographics
Growth
Growth is essential for our future. If we want to solidify our position as Canada's pre-eminent small university, we need to be constantly challenging ourselves to do, and be, more.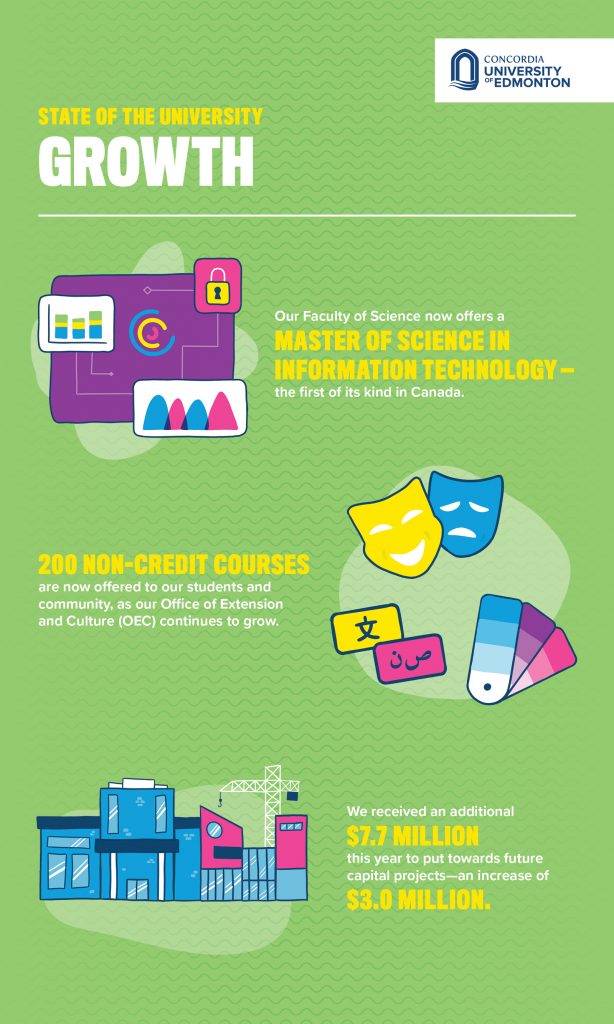 Research
For 100 years, Edmonton has been our workshop, providing opportunities to make a local impact while forming meaningful partnerships and maintaining a global outlook. We are dedicated to research, working to push boundaries and exploring what is possible through innovation.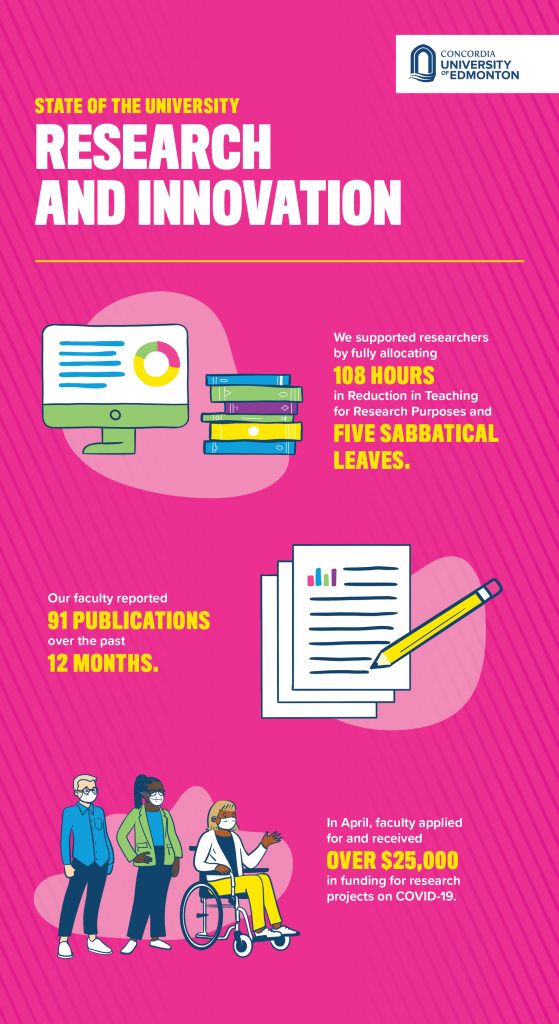 Partnerships
We are working to build and strengthen our external partnerships to expand CUE's reach locally, provincially, nationally, and internationally.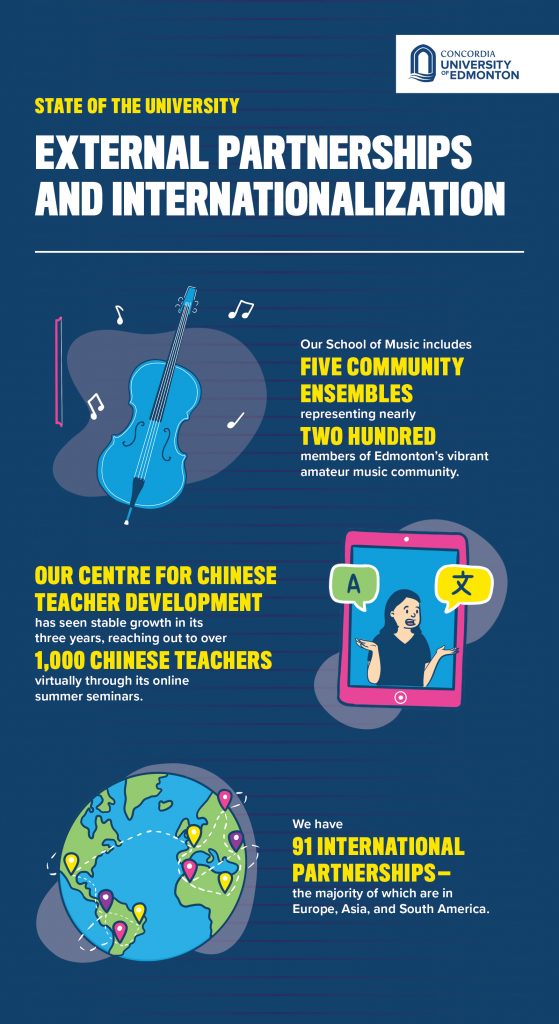 Student Life
At CUE, our students are at the centre of everything we do. We take pride in providing a personalized experience that prioritizes the needs of our students and fosters a community that is inclusive, supportive, and, most importantly, kind.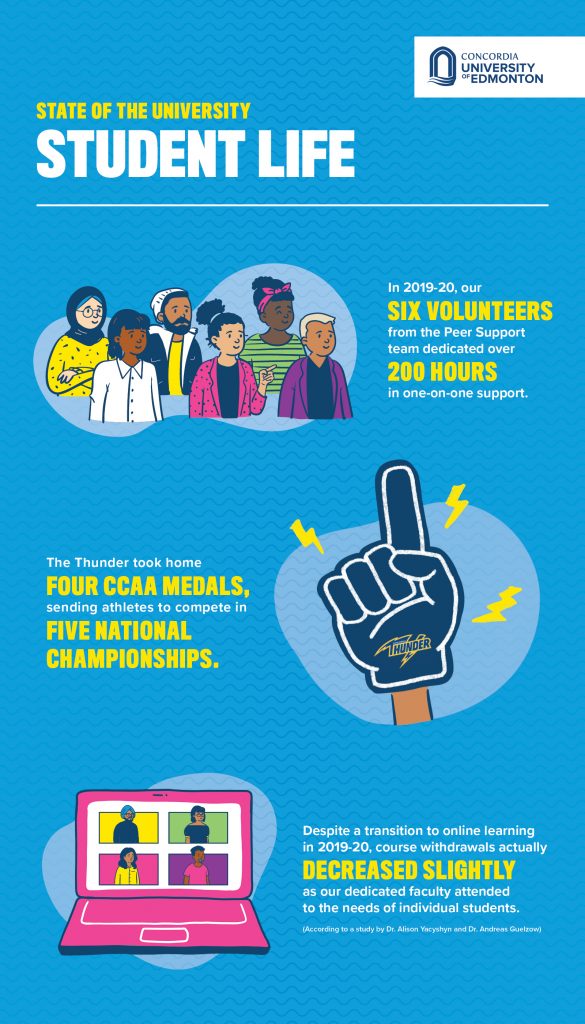 Download Full Report: