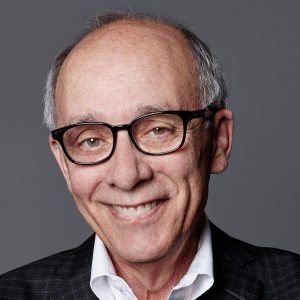 Watch a recap of the Chancellor's Installation Ceremony
Serving as Concordia University of Edmonton's second Chancellor, Mr. Stephen Mandel's commitment to Edmonton and its citizens accords fully with Concordia's mission: he is an independent thinker, an ethical leader, and a citizen for the common good.
Stephen Mandel was born July 18, 1945, moving to Edmonton from Windsor, Ontario in 1972 after having received an Associate of Arts Degree from Lincoln College in Lincoln, Illinois; a Bachelor of Science in Business Administration from Miami University in Oxford, Ohio; and his Master's in Political Science from the University of Windsor.
In Edmonton, Mr. Mandel became a successful businessman and entrepreneur. Edmonton also came to know him as one of its friendliest and most approachable mayors. During his tenure as mayor from 2004 – 2013, Mr. Mandel's dedication to improve the city's image and reputation was always apparent. Nothing was ever just "good enough" in Edmonton under his leadership—he sought excellence in everything he did, particularly in developing the city's relationships with Indigenous peoples and communities.
He has always brought this same passion and dedication to his support for Edmonton's postsecondary educational institutions. While Mayor, he repeatedly stated that "Edmonton's post-secondary institutions are crucial to the city's economy and identity." It remains his strong belief that our post-secondary institutions are essential to creating and developing new leaders and the reputation of this city.
Concordia's President Dr. Tim Loreman has high praise for our new Chancellor: "Stephen Mandel has served the Edmonton community well for many years in a number of roles, including as Mayor, and will provide invaluable support to Edmonton's University, Concordia. We are proud to have him as our Chancellor, and excited about engaging with him as we work towards becoming Canada's pre-eminent small university."
Concordia's Board Chair Mr. Mike Wade says, "Stephen has been a leader in our community for many years. Concordia is honoured to have Mr. Mandel serve as our Chancellor, and the Board looks forward to working with him in the coming years as our institution grows and serves our community."
Mr. Mandel and his wife, Lynn, have supported this University in many ways over the years because they know the important role Concordia plays in Edmonton's post-secondary landscape. For its part, Concordia was very proud to acknowledge Mr. Mandel as the recipient of its first honorary doctoral degree in 2014. He is clearly a true Concordian.
The Chancellor can be contacted through the Office of the University Secretary.