We are very pleased to honour a highly successful and supportive Albertan. Concordia University College of Alberta is proud to present its first Honorary Doctoral Degree in Divinity to Mr. Stephen Mandel.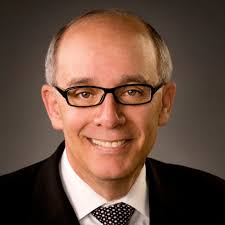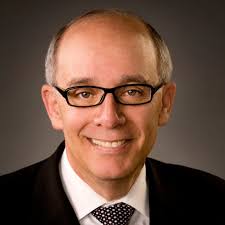 Stephen Mandel
Doctor of Divinity (honoris causa)
Mr. Mandel's commitment to Edmonton and its citizens accord fully with Concordia's mandate and mission: he is an independent thinker, an ethical leader and a citizen for the common good. Stephen Mandel was born July 18, 1945, moving to Edmonton from Windsor, Ontario in 1972 after having received an Associate of Arts Degree from Lincoln College in Lincoln, Illinois, a Bachelor of Science in Business Administration from Miami University, and his Master's in Political Science from the University of Windsor. In Edmonton Mr. Mandel became a successful businessman and entrepreneur; Edmonton also came to know him as one of its most personable and approachable mayors. During his tenure as mayor (2004-2013), Mr. Mandel's dedication to improve the city's image and reputation was always apparent. With a strong focus on the revitalization of Edmonton's urban centre and public transportation, Mr. Mandel's accomplishments have set a strong precedent for his successors. Nothing was just "good enough" in Edmonton under his leadership, as he sought excellence in every aspect of the city's development. This included the arts, as Mr. Mandel, along with his wife Lynn, promoted the city's arts and festival scene passionately. But he also has this same passion for this city's educational institutions.
While Mayor, he repeatedly stated that "Edmonton's post-secondary institutions are crucial to the city's economy and identity." It remains his strong belief that our post-secondary institutions are an essential vehicle for creating and developing new leaders and the reputation of this city. He knows Concordia plays a major role in this quest.
It is therefore self-evident that, with his vocal sponsorship and continual presence at various Concordia events, Mr. Mandel has earned a permanent spot as a true Concordian. Concordia University College of Alberta is proud and feels blessed to call this dedicated leader and exceptional "citizen for the common good" an alumnus and "Doctor" of the university.