Michael G. Wade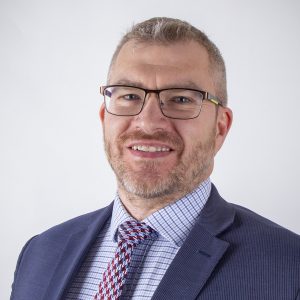 Mr. Mike Wade is the former Chair of the Board of Governors and a staunch ambassador for Concordia University of Edmonton.  He served two terms as Chair beginning in May 2015, and he was instrumental in setting the university on the strong and successful path it follows today.
Skilfully balancing his personal and professional life with the generous donation of his time and expertise, Mr. Wade has always acted with professionalism, pragmatism, and common sense.  He led our Board with courage and conviction through many great challenges, having taken on the role during a tumultuous time in CUE's history. Mr. Wade always ensured that the Board's communications were clear and confident. His ultimate goal was to optimize the potential of this university and help it to achieve its aspirations.
As Chair, Mr. Wade also guided the Board of Governors through the appointment of the university's second Chancellor, as well as a change to a new President and Vice-Chancellor.  In the midst of these changes, he maintained the principles and values which make CUE the pre-eminent university it is today.
Born and raised in Ontario, and educated at CUE and Dalhousie University, Mr. Wade is a financial consultant with Belay Advisory in Edmonton. He continues to work tirelessly to raise CUE's profile within the Edmonton community and beyond. Most recently, his advocacy has led to developing CUE's capacity in the field of Artificial Intelligence, allowing for the establishment of new and exciting connections and partnerships.
Under Mr. Wade's Board leadership, CUE has been given a legacy of a successful and healthy Board of Governors and a dynamic system of governance. Continuing on as Director of our Centre for Applied Artificial Intelligence, he reminds us through his leadership that CUE's potential is unlimited.