Dr. Margaret-Ann Armour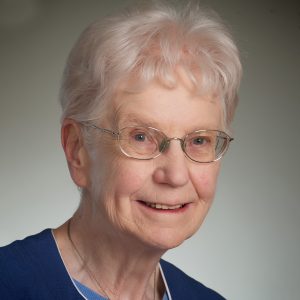 As Canada's foremost advocate for women in science and engineering, Dr. Margaret-Ann Armour is an inspiration to generations of students, researchers, scientists and academics all over the world, including CUE's own Deans of Management and Science.
Dr. Armour's tireless commitment to encouraging, nurturing and mentoring girls and young women into science and engineering-related careers began in the early 1980's when women were highly under-represented in these fields.  Dr. Armour formed WISEST – Women in Scholarship, Engineering, Science and Technology – and set in motion a number of initiatives to correct the imbalance. Today, she continues this work, and the WISEST program continues to receive incredible support, having created a culture of volunteerism and mentorship amongst its graduate students.
The impact of Dr. Armour's legacy has touched people from all walks of life, all over the world. She was named a member of the Order of Canada in 2006, and in 2017, she was named a Canada 150 ambassador by the Government of Canada.  She has received numerous awards for her research, teaching and outreach activities including a 3M Teaching Fellowship, Canada's premier award for undergraduate teaching; a Governor General's Award in Commemoration of the Persons Case; and the Montreal Medal from the Chemical Institute of Canada. She has also been twice named one of the top 100 most powerful women in Canada, and holds honorary doctorates from a number of universities in Canada and the University of Edinburgh. In 2016, the Dr. Margaret-Ann Armour Edmonton Public School was opened in her name.
Born in Scotland and educated at Edinburgh University, Dr. Armour joined the University of Alberta's chemistry department in 1970. Since 2005, she has held the position of dean of science for diversity, the first and only person to have held that role.
Dr. Margaret-Ann Armour is a highly accomplished and remarkable woman, and is truly an exemplary role model for all.