Jan Reimer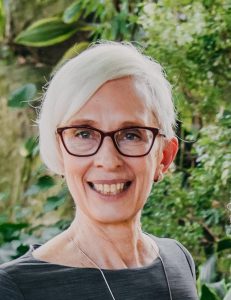 Throughout her career, Jan Reimer has been an inspiration to many. She holds an outstanding record of service to Edmonton and the broader community in Alberta, whether as the first female mayor of the City of Edmonton or in her steadfast service to the non-profit sector. In all she does, she embodies the mission of Concordia University of Edmonton: to develop independent thinkers, ethical leaders, and citizens for the common good.
As elected city councillor, followed by two terms as Mayor of Edmonton, Ms. Reimer challenged the status quo, breaking down barriers and inspiring many women to see themselves in strong leadership roles. She championed and invoked considerable change in important initiatives from public safety and waste management, to the conversation of green spaces and support for the arts. These efforts all helped improve the Edmonton community.
Ms. Reimer has since continued being an active community champion with a distinguished career in the non-profit sector. She has served on many boards and agencies, and is currently Executive Director of the Alberta Council of Women's Shelters. Here, raising the profile of the issue of domestic violence, she has played a pivotal role in creating a family violence prevention strategy in the province of Alberta. This has included working with educational institutions such as Concordia University of Edmonton, to educate and create cultural change with the ultimate goal to end domestic violence.
Born and raised in Edmonton, Ms. Reimer has dedicated her career to advocating for equality and respect for all and making the world a better place. She has been recognized with many honours and awards including the naming of an Edmonton public school in her honour, the Governor General's Award in Commemoration of the Persons Case, the Queen's Golden Jubilee Medal, a YMCA Woman of Distinction Award, and a University of Alberta Alumni Award of Excellence.
Jan Reimer has made incredible contributions to our community and is an inspirational role model to all.