Al Huehn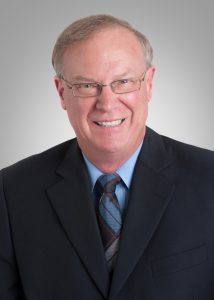 A successful and pragmatic Alberta entrepreneur who believes in giving back to his community, Mr. Al Huehn has been a friend and steadfast supporter of Concordia University of Edmonton (CUE) for years. He has served as Chair and Vice-Chair of our Board of Governors, and has been a passionate champion for CUE's students, faculty, staff, and community.
Mr. Huehn believes in academic excellence, and he provided support and guidance as we launched our first graduate programs, including our recently announced Doctor of Psychology in Clinical Psychology. The Hole Academic Centre was built thanks to his leadership and vision, and he has been a confidant and mentor to two of our presidents and community leaders. We are grateful for his dedication to CUE and recognize that his leadership has been a driving force of our evolution into the pre-eminent university we are today.
Beginning his career as an elementary school science teacher, Mr. Huehn transitioned to business when he joined Topco Oilsite Products Ltd. as their Technical Manager after completing a BSC with a major in Chemistry at Queen's University. Thanks to his unquenchable optimism and cheerful demeanour, he is a sought-after speaker and supporter in his field. He has served on a variety of industry and private corporate boards, including a member of the Modern Miracle Network, the former Chair of the Petroleum Services Association of Canada, and as a Chair of the STARS and Spurs annual PSAC fundraiser. Mr. Huehn's community spirit has also been recognized with the awarding of the Queen's Golden Jubilee Medal and the Alberta Centennial Medal.