Go back to news
CUE reintroduces indoor mask mandate on campus amid rising cases across Alberta
Posted on: Aug 27, 2021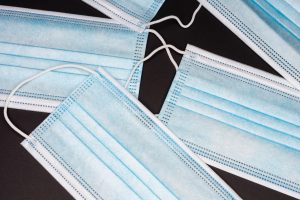 Effective Monday, August 23, 2021, Concordia University of Edmonton (CUE) is reintroducing an indoor mask mandate on campus. Students, faculty, staff, and visitors will be required to wear non-medical face masks in all indoor public areas including hallways, washrooms, gathering spaces (such as Tegler), and the library. Masks do not need to be worn in private offices and can be removed when teaching; however, instructors should take care to maintain a safe distance from students.
Why are we reintroducing a mask mandate? Throughout the pandemic, we have listened to science, and made decisions to protect the health and safety of our community. With the recent rise in cases across the province, we must do what we can to control the spread of COVID-19 at CUE.
The province has removed its mask mandate. How can CUE still require masks? Businesses and municipalities are able to require the use of non-medical face masks and impose other restrictions according to their own bylaws and requirements. While we had initially removed our mask mandate, the situation across the province has changed and we feel compelled to act in order to protect our community.
Can I wear a face shield? Face shields can be worn in addition to a non-medical face mask; however, they are not considered a replacement for a non-medical face mask.
Can I receive an exemption? CUE has a Duty to Accommodate Procedure in place to ensure we are being inclusive and considerate of the needs of our students, faculty, and staff. Students can apply for accommodations through Learning Accommodation Services and employees can request an accommodation through Human Resources. However, personal preference will not be considered as grounds for an exemption and requests citing personal preference will be declined.
Thank you for your understanding and cooperation. To read our complete Return to Campus Plan, visit https://concordia.ab.ca/fall2021/.