Go back to news
President Loreman's Wednesday Update, June 23, 2021.
Posted on: Jun 23, 2021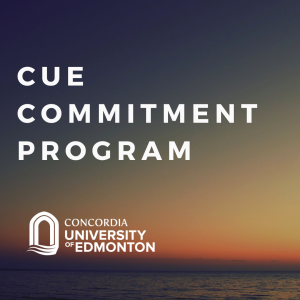 Dear CUE Community,
CUE has been running a successful program for students for a number of years now called the CUE Commitment. It's a free, value-added, extra-curricular program with many advantages for our students (if you are a new student reading this, check it out and sign up now!). We are currently looking for volunteer advisors from our wider community of faculty, staff, and alumni. The advisor role is multifaceted, but primarily, the advisor serves as a mentor to the student. Please consider volunteering to be a CUE Commitment advisor here.
From time to time our administration receives questions regarding CUE's reopening plans for Fall 2021. While the details of these plans are still under development, our objective continues to be an almost entirely in-person return to campus. The latest information can always be found here.
Finally, as I have said previously, I'm excited about our Homecoming Weekend which will serve as the centrepiece of our 100th anniversary celebrations. If you have not already done so, please mark your calendar for September 3-5. More information to follow.
Take care,
Tim Loreman, PhD.
President and Vice Chancellor.