Go back to news
Webinar – SSHRC Insight Development Grants, December 18th at 11:30
Posted on: Dec 10, 2019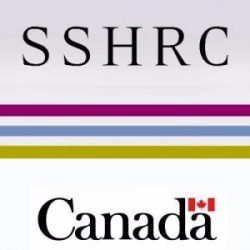 The Office of Research Services invites all CUE Faculty continuing members to participate in the February 2020 Call for SSHRC Insight Development Grants. Please note that the application process requires the preparation of a Common CV.
SSHRC will hold two webinars on December 18th, related to this grant stream, one in English and one in French. The webinar in French will be at 8 am, and the webinar in English will be held at 11:30. The webinars will outline what is new this year and focus on responding to questions. Advance registration is not required.
Please, click on the link to join the webinar in English or in French. They will be held via WebEx (for the visual presentation, written questions and audio):
Please, remember that any submission for external funding (including SSHRC Insight Development Grants), requires the submission of an External Grant Institutional Signature Page, accompanied by a full application package, to the Office of Research Services at least seven working days before the sponsor deadline, which for this competition is January 23rd at 4pm.