Go back to news
United Way Raffle Winners!
Posted on: Dec 5, 2016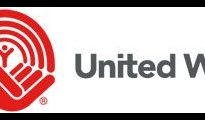 CONGRATULATIONS TO OUR UNITED WAY RAFFLE WINNERS!
They won free parking for one term!
Our winners:
Student: Taylor Eskdale
Faculty/Staff: Coral Janot

The winners purchased the United Way raffle tickets through the Bookstore! All proceeds of the raffle go to the United Way.
Thanks to everyone for their support!