Go back to news
Thunder Men's Basketball Finish First Half 5-4
Posted on: Dec 2, 2013
This past weekend the Thunder took on the Lakeland Rustlers in the final 2 game set of the Fall semester. Thursday night in Lloydminster, the Thunder trailed from start to finish losing an 89-70 decision to the Rustlers. On Saturday evening back at the RKAC, the exact opposite story would unfold with the Thunder leading wire to wire tallying a 19 point win with a 91-72 final.
"I'm always amazed how in a matter of a day you can be 40 points better than you were the day before. Over the years we have had some unbelievable point spread swings against the Rustlers and this weekend was no different. We need to continue to work on our consistency so that the team that can win by 20 is the one that shows up every game," remarked Coach Wood. On Thursday the Thunder were led by Liban Abdi Aziz with 17 points, Kerel Pryce with 11 and Dave Shantz with 10. On Saturday, Jamaal Bucknor led the way with 24 points and 14 rebounds. Kerel Pryce had 18 to go with a season high 7 rebounds with Dallas Wright adding 17 with 5 assists and 4 steals.
The Thunder now break for exams and will begin the second half of the season on the road with stops in Caronport, SK to play the Briercrest Clippers and in Medicine Hat to face the Rattlers early in January.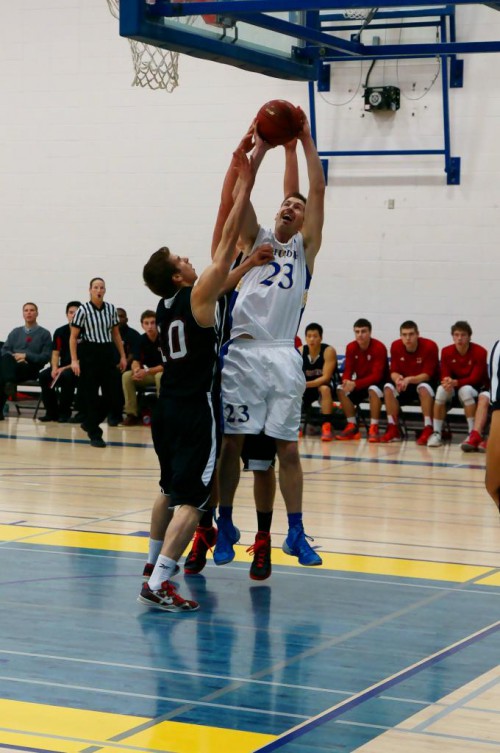 Photo Courtesy of John McIntosh