Go back to news
Re-Opening of Testing Centre at CUE
Posted on: Jul 20, 2020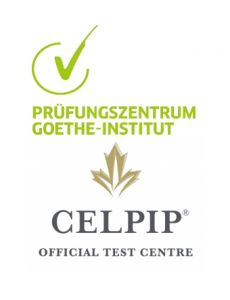 We are excited to announce the re-opening of the Testing Centre at CUE.  We hope that all of our test takers, examiners, and staff have been safe and healthy during these unprecedented times. 
We take the health and well-being of our community seriously. Our Testing Centre staff are committed to the success of our test takers and are working hard to ensure our test takers have access to the same high-quality exam experience and services they have come to expect from CUE.
The CELPIP and CAEL exams will re-open from August 1st, 2020. For availability, fees and registration, visit celpip.ca/cuedmonton  and cael.ca/cuedmonton.
CUE also offers a CELPIP preparation program. The 2020 fall courses will be delivered online. Find out more about the  CELPIP Preparation program here. 
The Goethe Institut exams will re-open from August 10th, 2020. For availability, fees, and registration, visit https://concordia.ab.ca/external-affairs/office-of-extension-and-culture/testing-centre/goethe-institut-exams/
For those who have registered for the Goethe Institut exams in the spring, we apologize for the postpone of your exams due to the pandemic. We will be offering the  Goethe Institut Levels A1 and A2 exams on August 10th and a B2 level exam on August 11th. If you are interested in taking the exams on either of these two days,  please contact our office at: extension@concordia.ab.ca.
Concordia University of Edmonton is an official Testing Centre for a number of language proficiency tests, including: 
CELPIP-Canada's leading English language test for immigration to Canada and Canadian citizenship.

CAEL-The Canadian Academic English Language Test, a test designed to measure the English language proficiency of students planning to study in Canadian post-secondary institutions.

Goethe Institut Exam-valid evidence of your German language skills that is recognized all over the world, its certificate grants you to study or join your spouse in Germany.
To learn more about the Testing Centre at CUE, please visit: 
https://concordia.ab.ca/external-affairs/office-of-extension-and-culture/testing-centre/