Go back to news
Meet and Greet with the Asst. Vice-President Research & Faculty Development, the Office of Research Services and the Office of Teaching and Learning – Aug 25
Posted on: Aug 23, 2021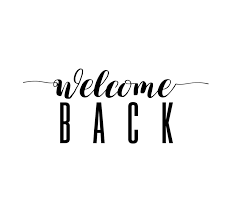 This Wednesday, August 25, from 9 am to 4 pm
   On August 25, from 9 to 4, come and meet the Asst. Vice-President, Research & Faculty Development (AVPRFD), and the teams at the Office of Research Services and the Office of Teaching & Learning! These offices that are part of the Academic Administration, and overseen by the AVPRFD.
   It will be a great opportunity for all of us to emerge from our digital cocoons and meet in person for the first time in over a year, or ever. For now, and until further notice, these offices will remain working online and handling communications via email and Google meet video conferences.
   Please remember to follow on-campus protocols (COVID-19). Masks are to be worn while on campus.
Dr. RAMSES ILARRAZA

Asst. Vice-President, Research & Faculty Development


Office: AW 238

Phone: 780-479-9218

eMail: research@concordia.ab.ca

 

 

Office of Research Services

Office of

Teaching and Learning

QUINN CARTER, MEd

Research Administrator

Office: AW 116

Phone: 780-479-9215

eMail: research@concordia.ab.ca

Dr. DANIEL BRAUN

Senior Educational Developer

Office: AW240

Phone: 780-491-6866

eMail: otl@concordia.ab.ca

DEANNA DEVEAU, MSc

Instructional Designer

Office: AW240

Phone: 780-491-6867

eMail: otl@concordia.ab.ca