Go back to news
Concordia Commitment one year on…listen to the interview here
Posted on: Jul 11, 2019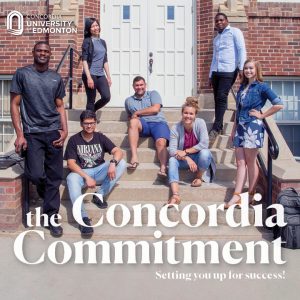 Last year, we launched the Concordia Commitment program, a one-of-a-kind program in Alberta. 
CBC Radio's Tara McCarthy of Edmonton AM, interviewed Keely Cronin, Director of Student Life & Learning bright and early this morning about the Concordia Commitment program one year on.
The Concordia Commitment is designed to provide additional support to CUE students who sign up for the program to help them achieve academic and career success. The Commitment helps students get the most out of everything that CUE has to offer from the first semester to beyond graduation.