Join us for our sixth annual President's Fundraising Breakfast for Mental Health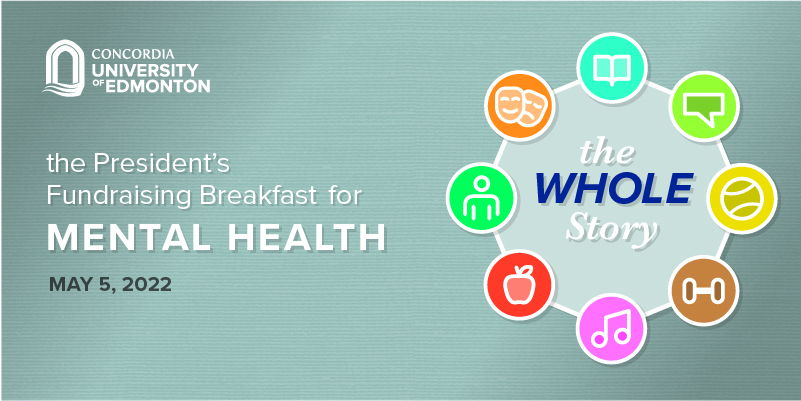 Date: Thursday, May 5, 2022

Time: 7:30 a.m. to 8:30 a.m.

Location: The Robert Tegler Student Centre
About this Event
The world has changed, and accessing mental health services and supports has never been more important. In recent years, Concordia University of Edmonton (CUE) has been working to emphasize the importance of mental health and wellness, and has invested significantly to provide students with the support they need to be successful and reach their full potential.
Through services like counselling and peer support, and initiatives like wellness events, campaigns, and workshops, our objective is to ensure every student feels supported at CUE no matter their social, economic, or environmental circumstances.
Created in memory of a student we lost far too soon, the Shaughn O'Brien Mental Health Fund has raised over $170,000 and continues to support on campus initiatives designed to reduce the stigma of mental health, and promote wellness and resiliency.
We hope you'll join us for the President's Fundraising Mental Health Breakfast; your involvement and support will help us create a strong campus for the students of today and tomorrow.